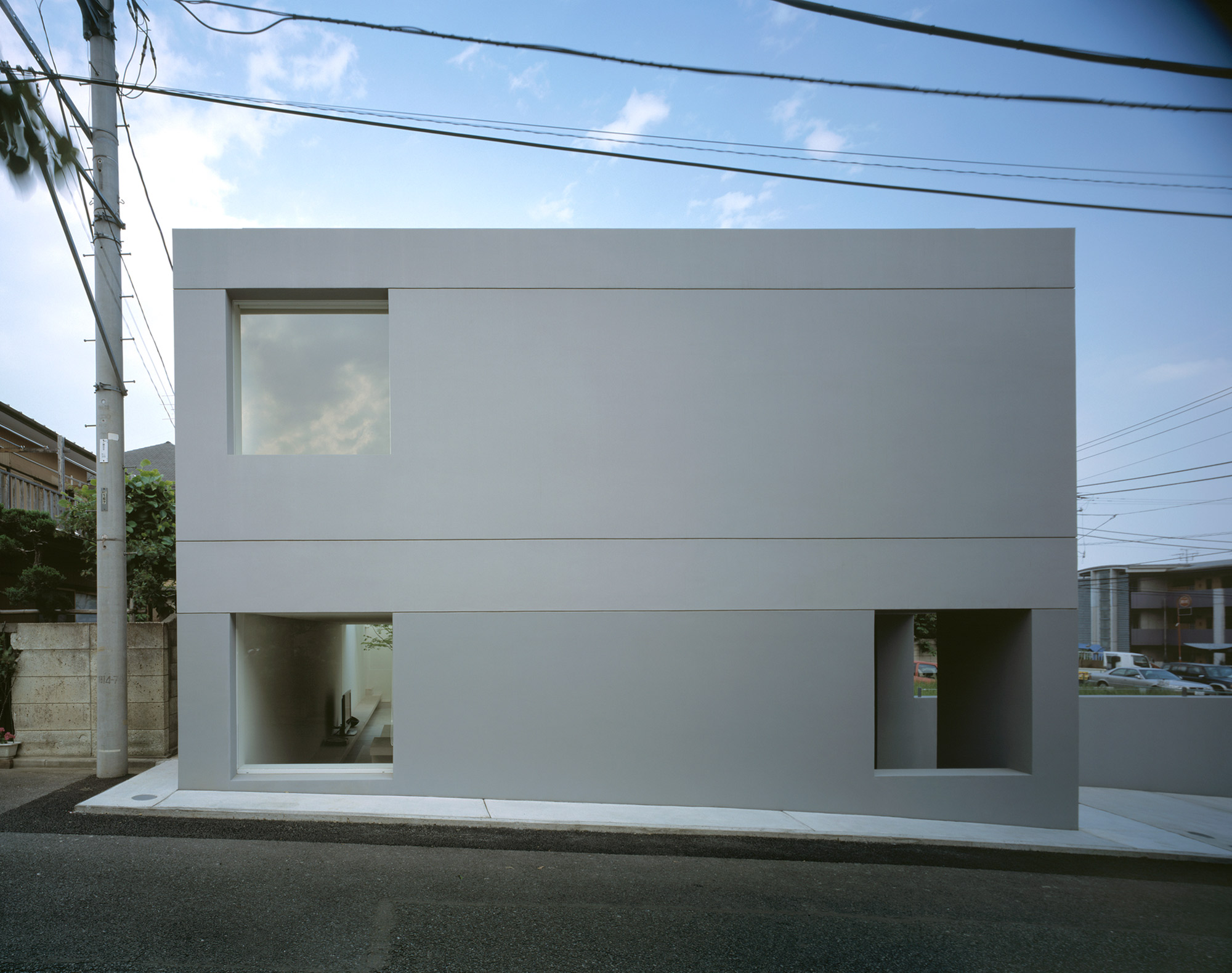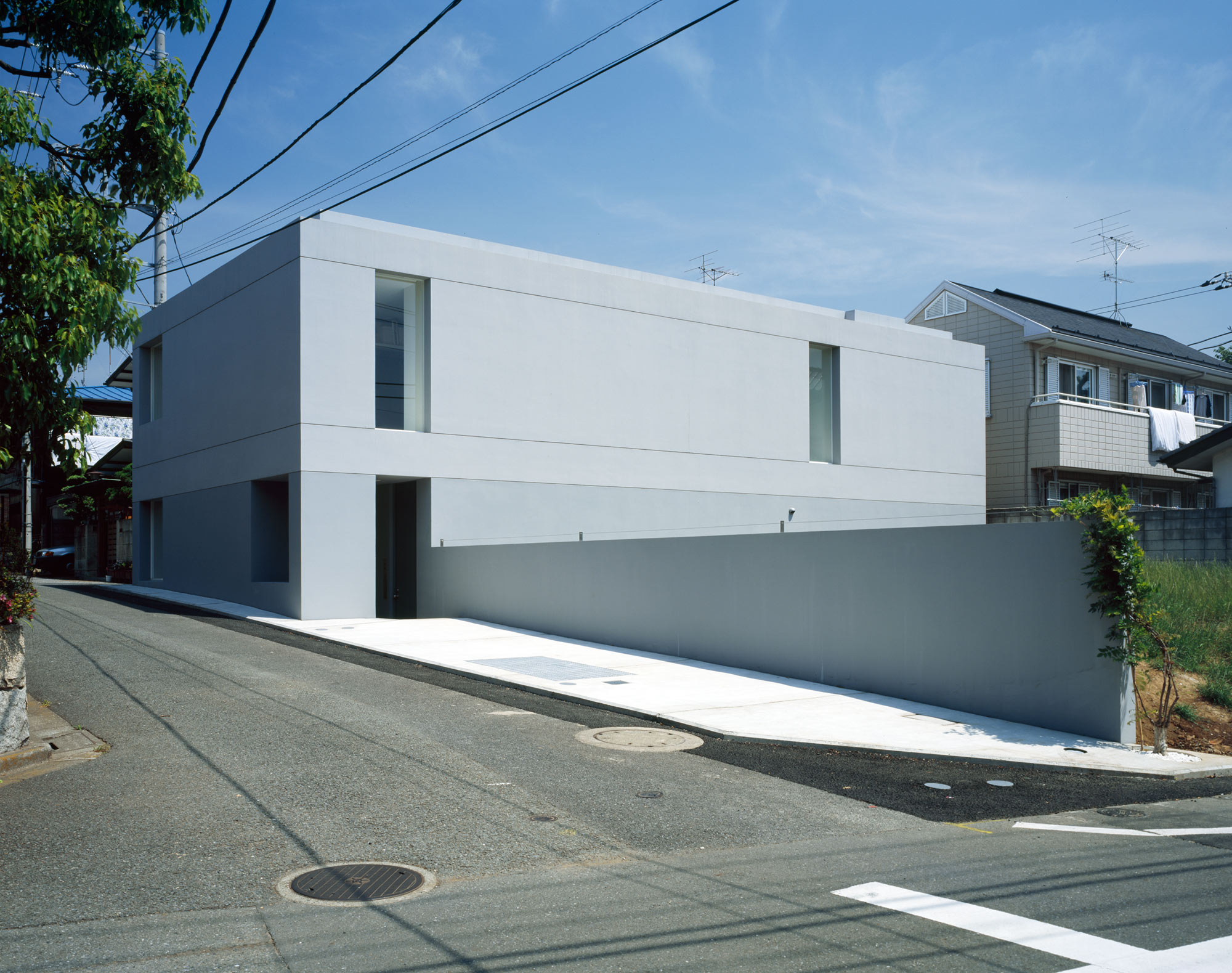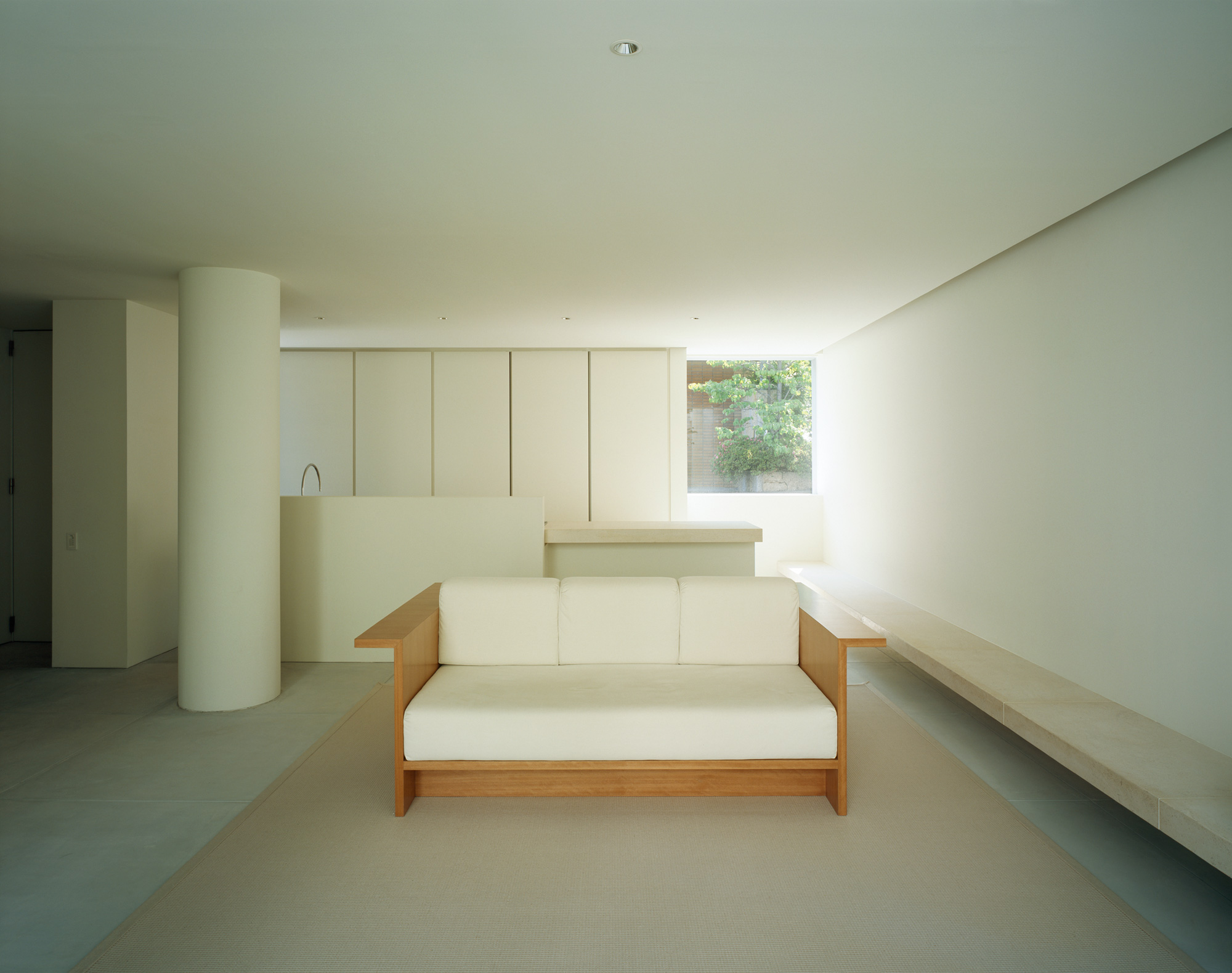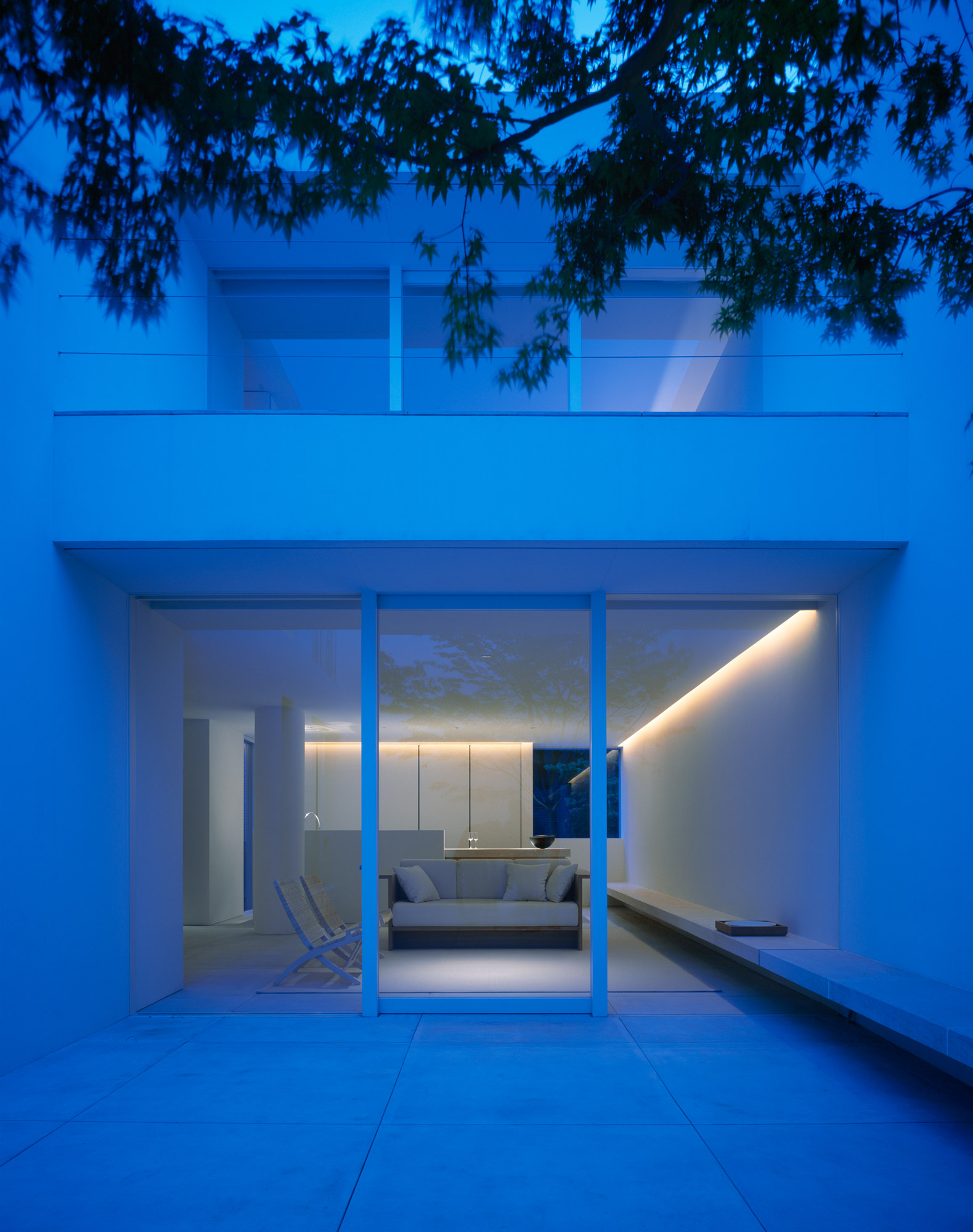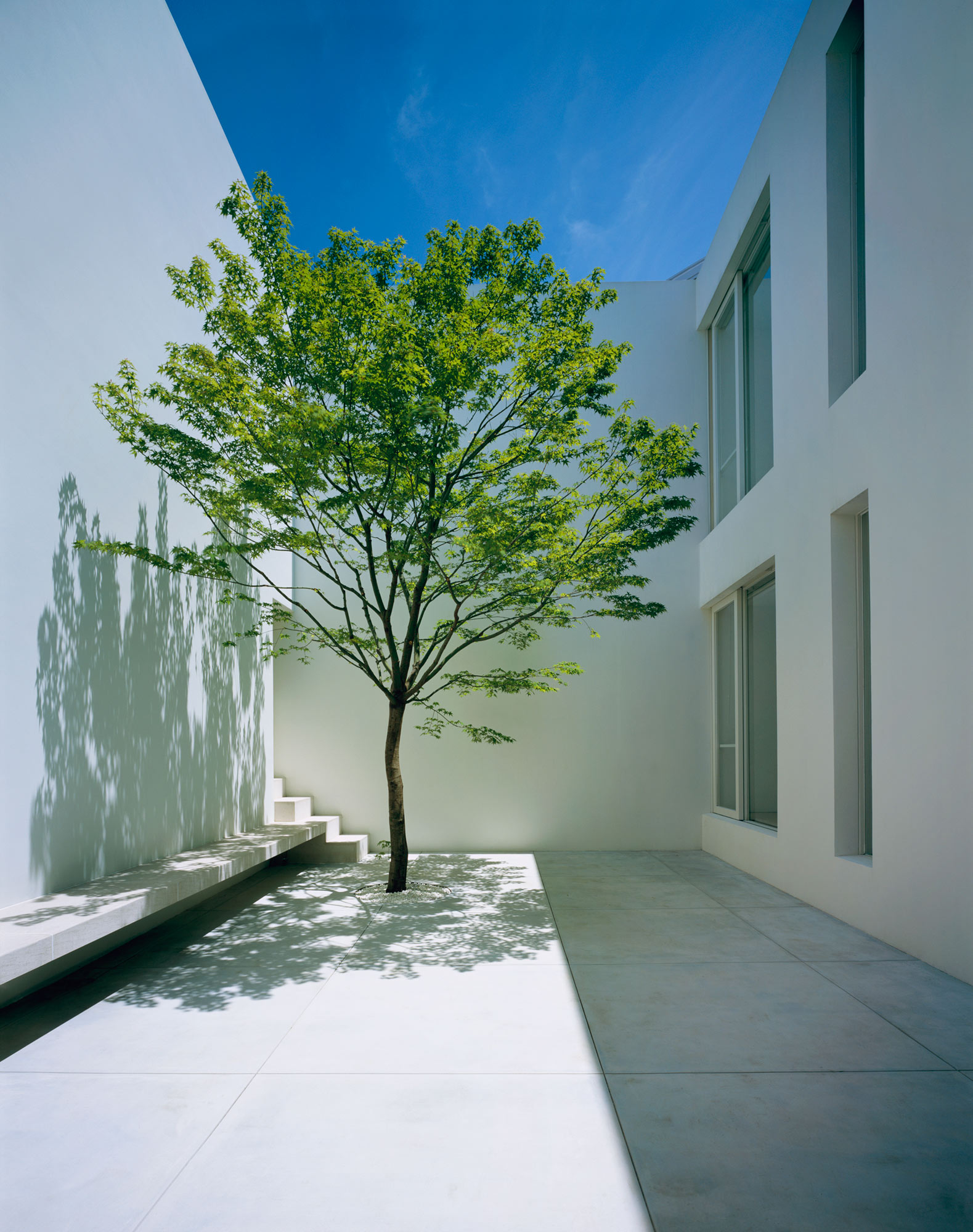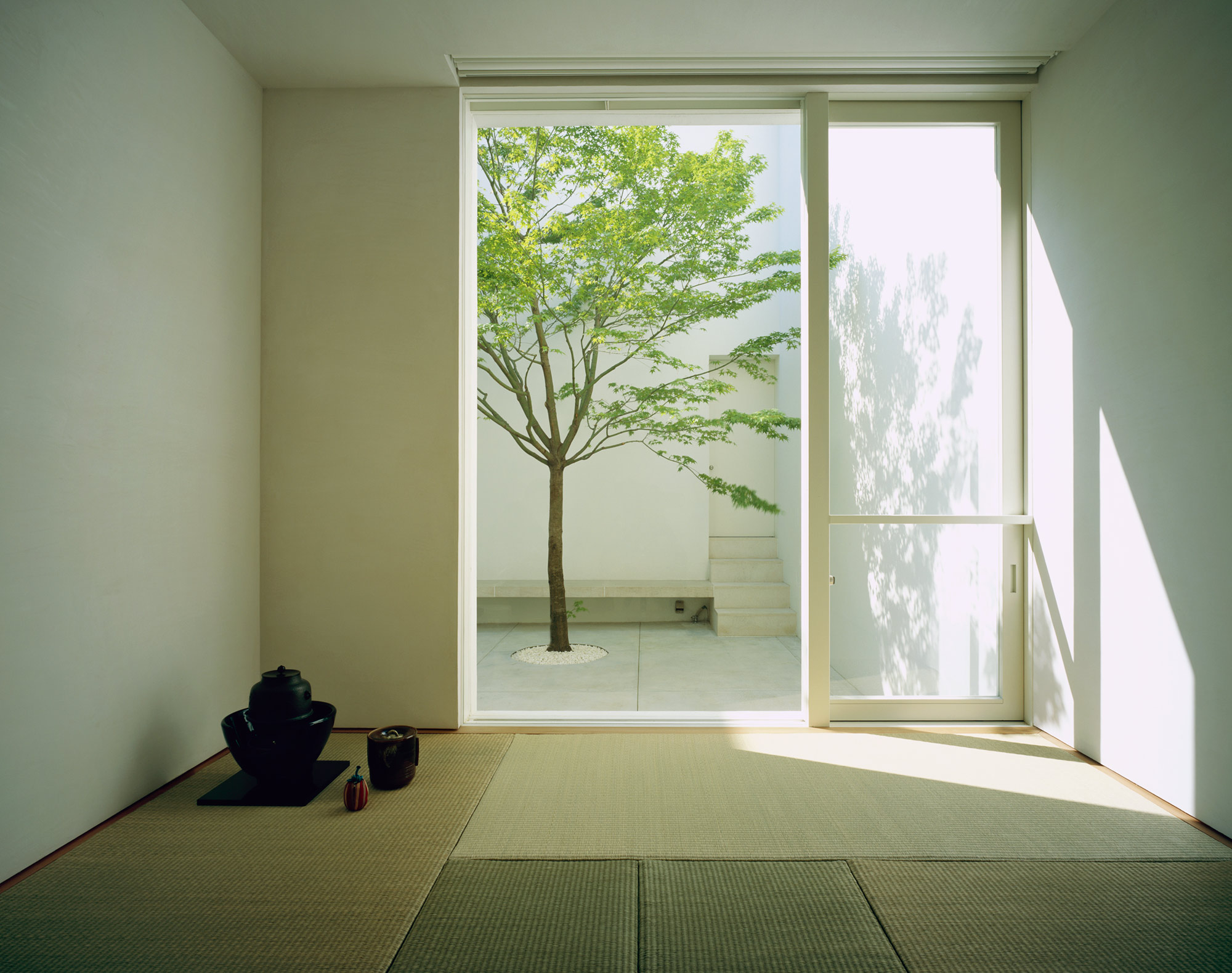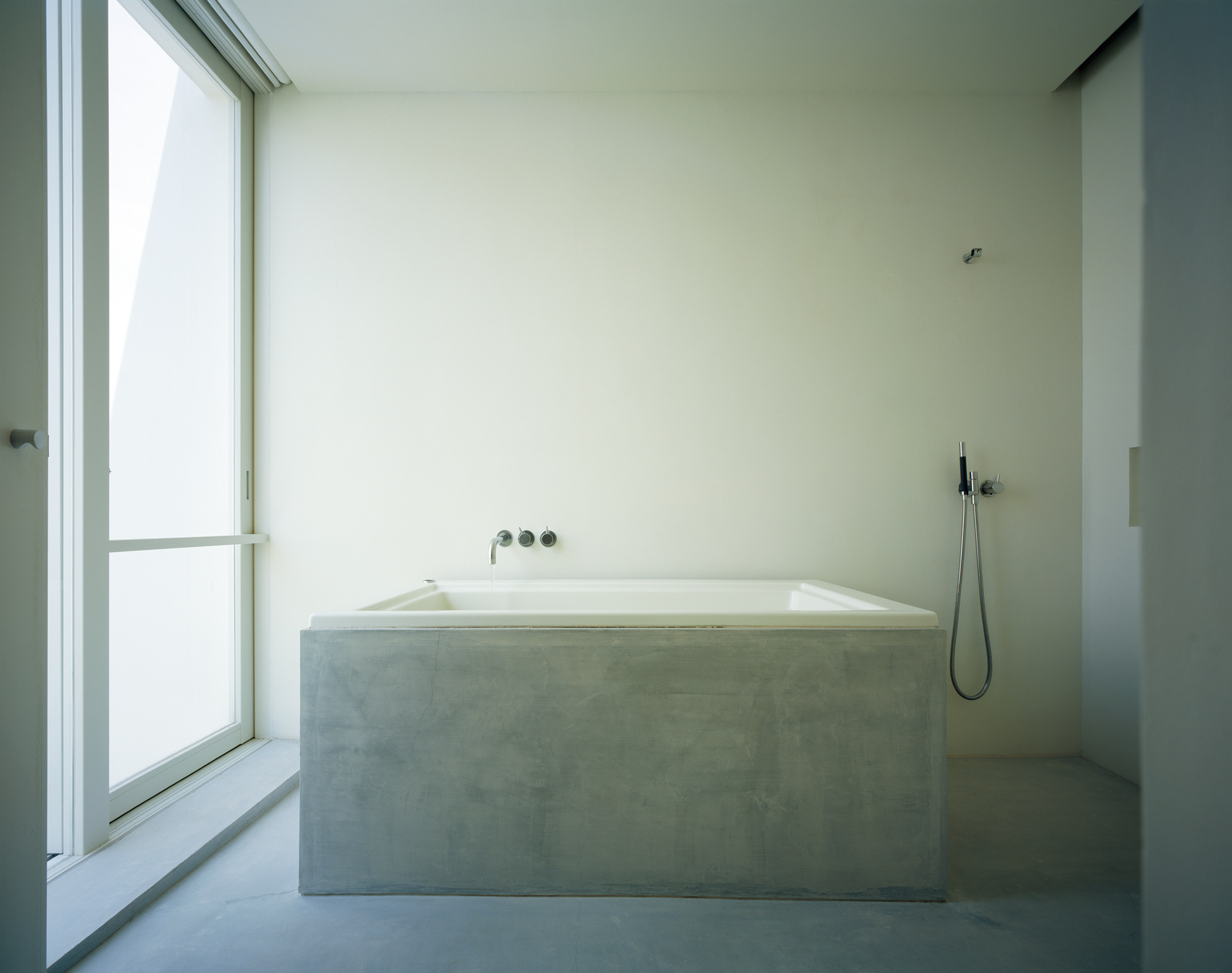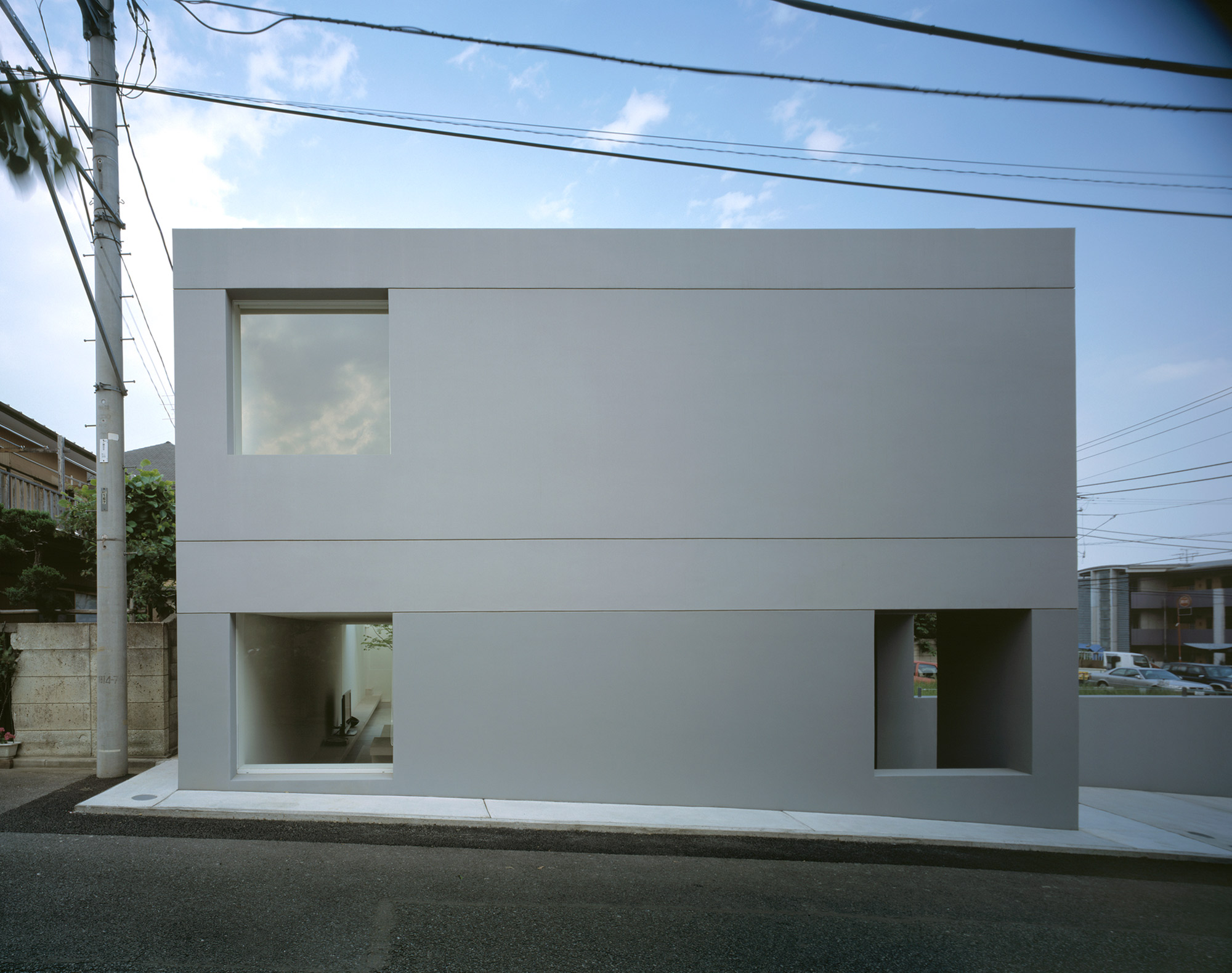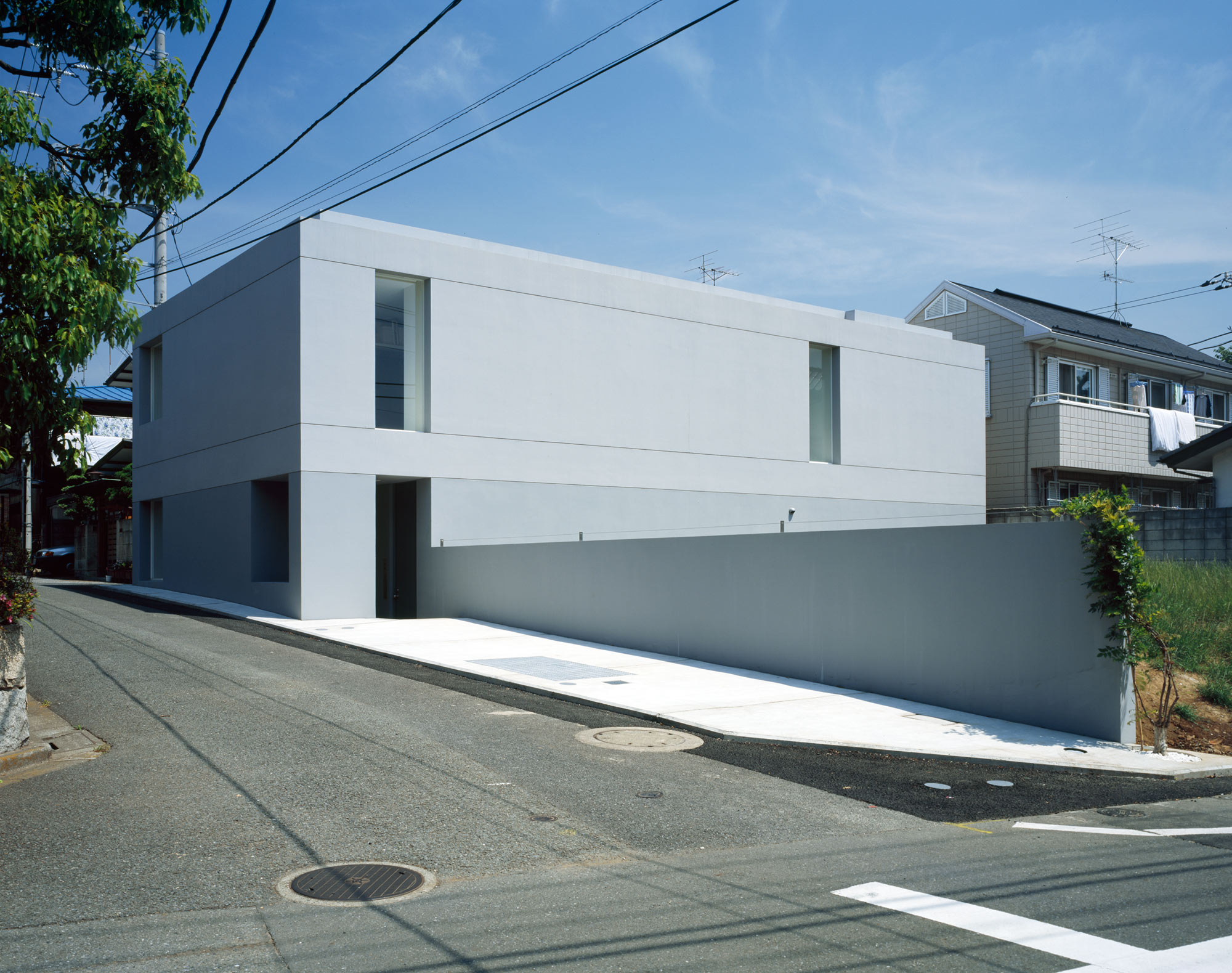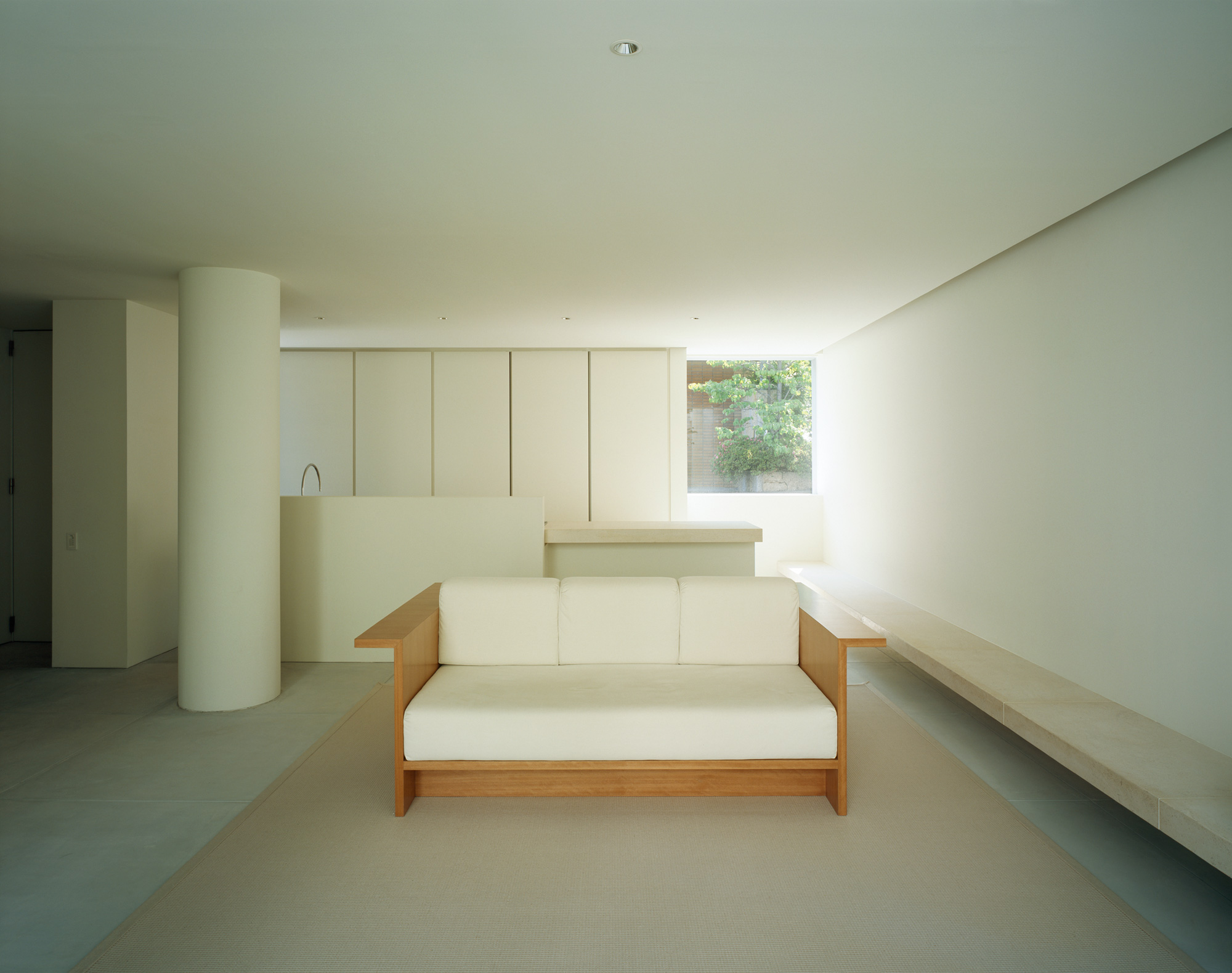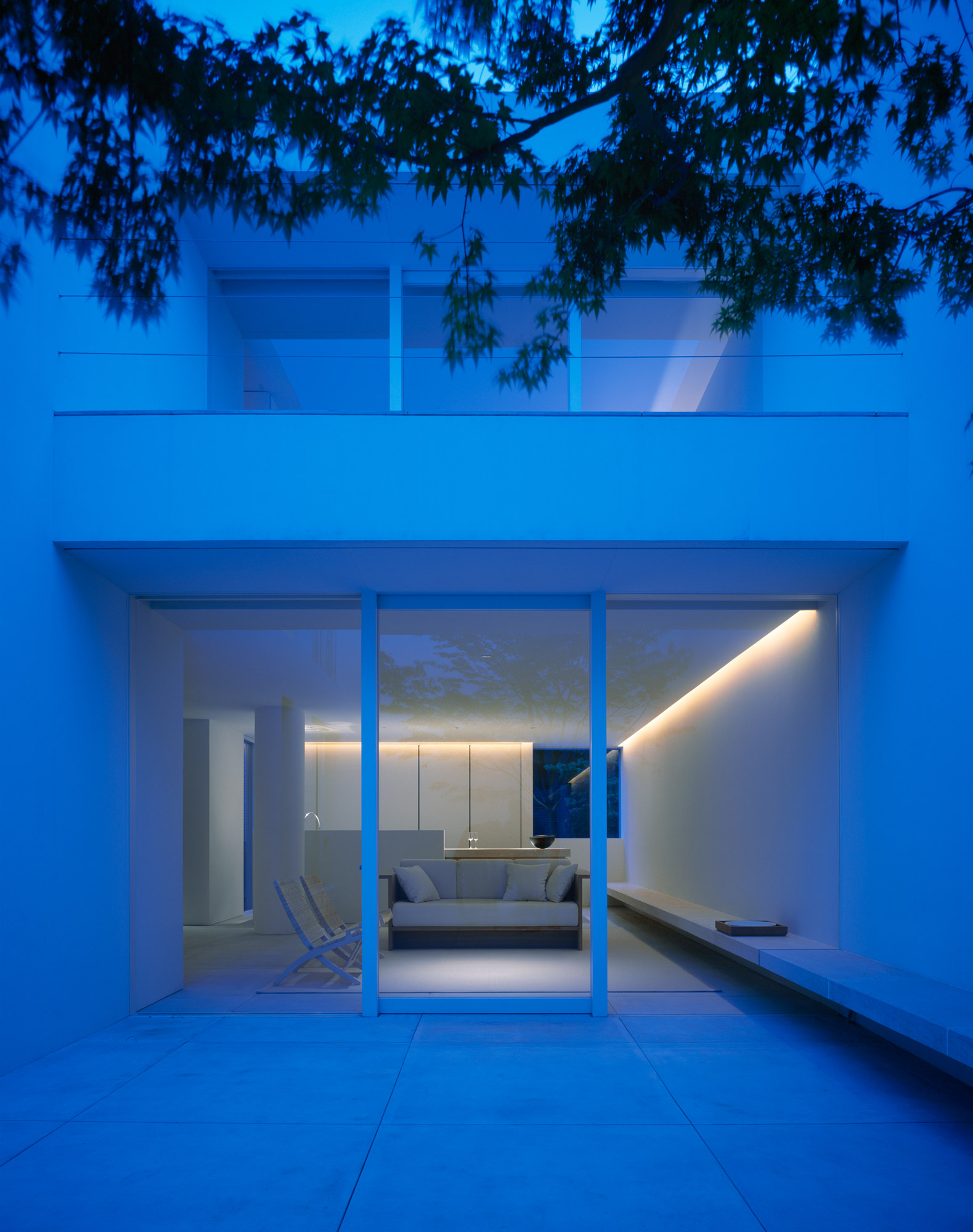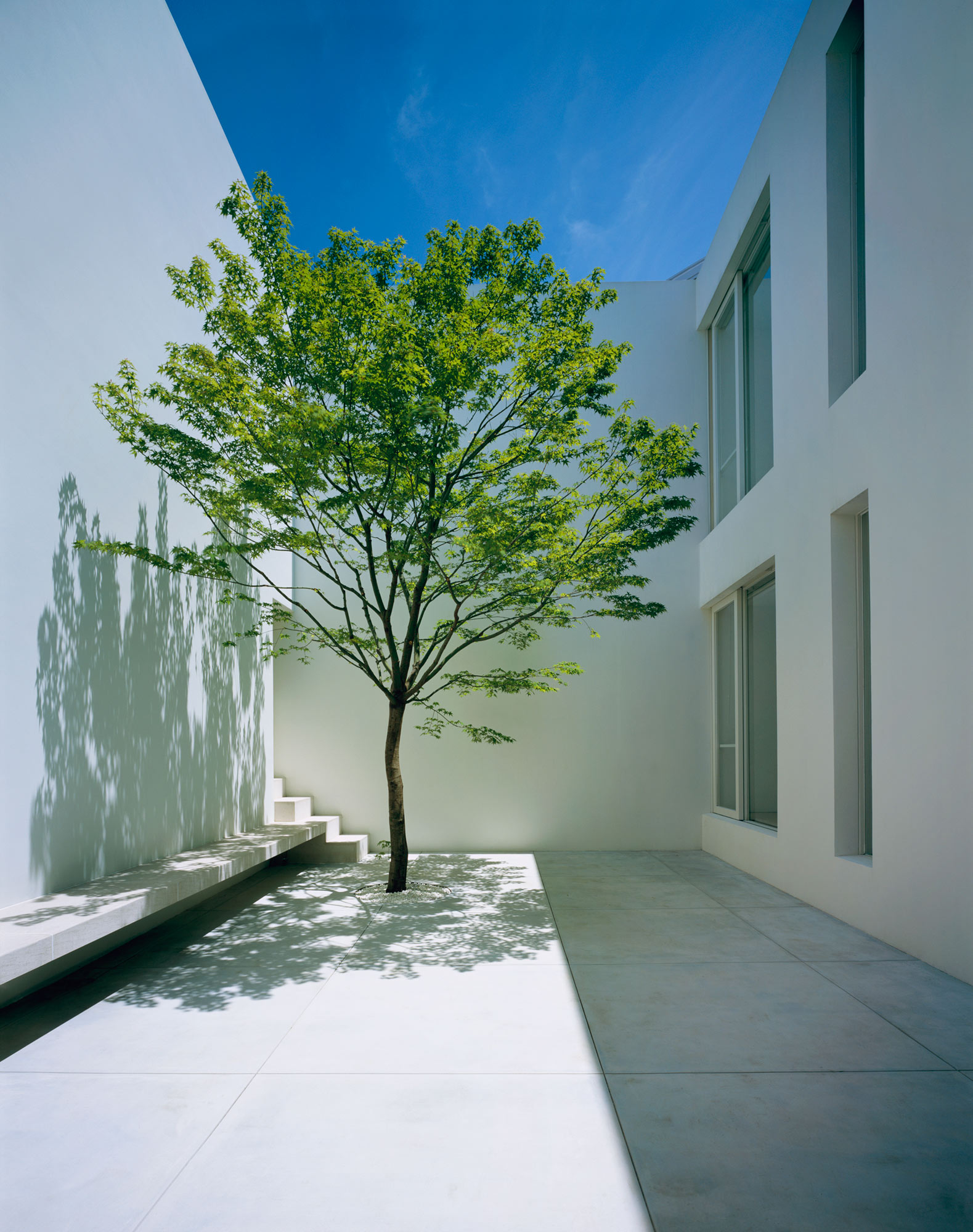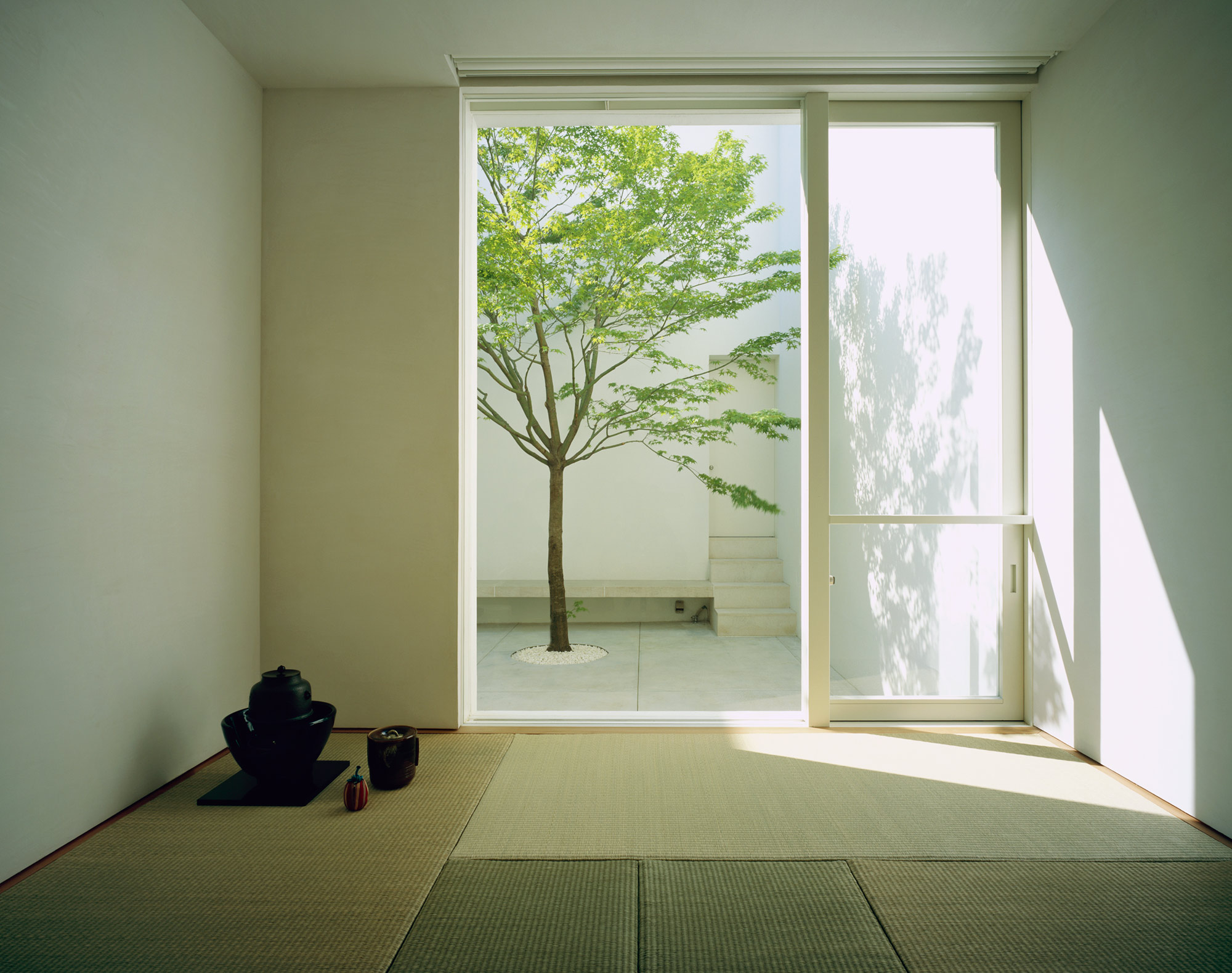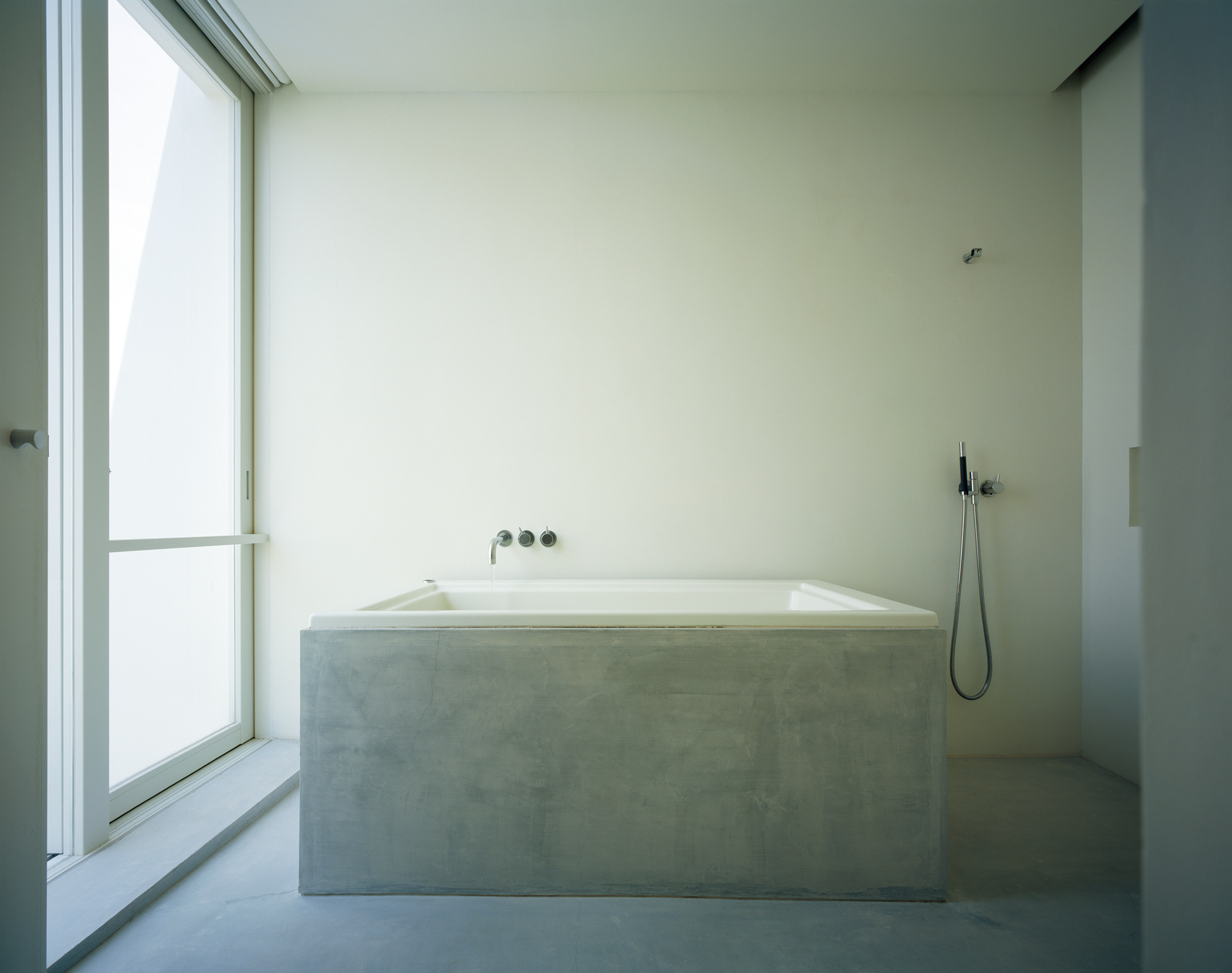 Tetsuka House
This design for a compact site in a suburb of Tokyo, the office's first realised domestic project in Japan, takes the form of a rectangular box containing living quarters,
a room dedicated to the rituals of the traditional tea ceremony and a
double-height courtyard open to the sky. The concrete envelope is tinted to reflect
the internal division between floors and animated by openings. These apertures frame a series of meticulously edited vistas out of the building that become part of the landscape of the interior. The exaggerated length of the wall leading to the entrance brings quiet theatre to the experience
of arrival.
Project Team
Shingo Ozawa

Photography
Hisao Suzuki