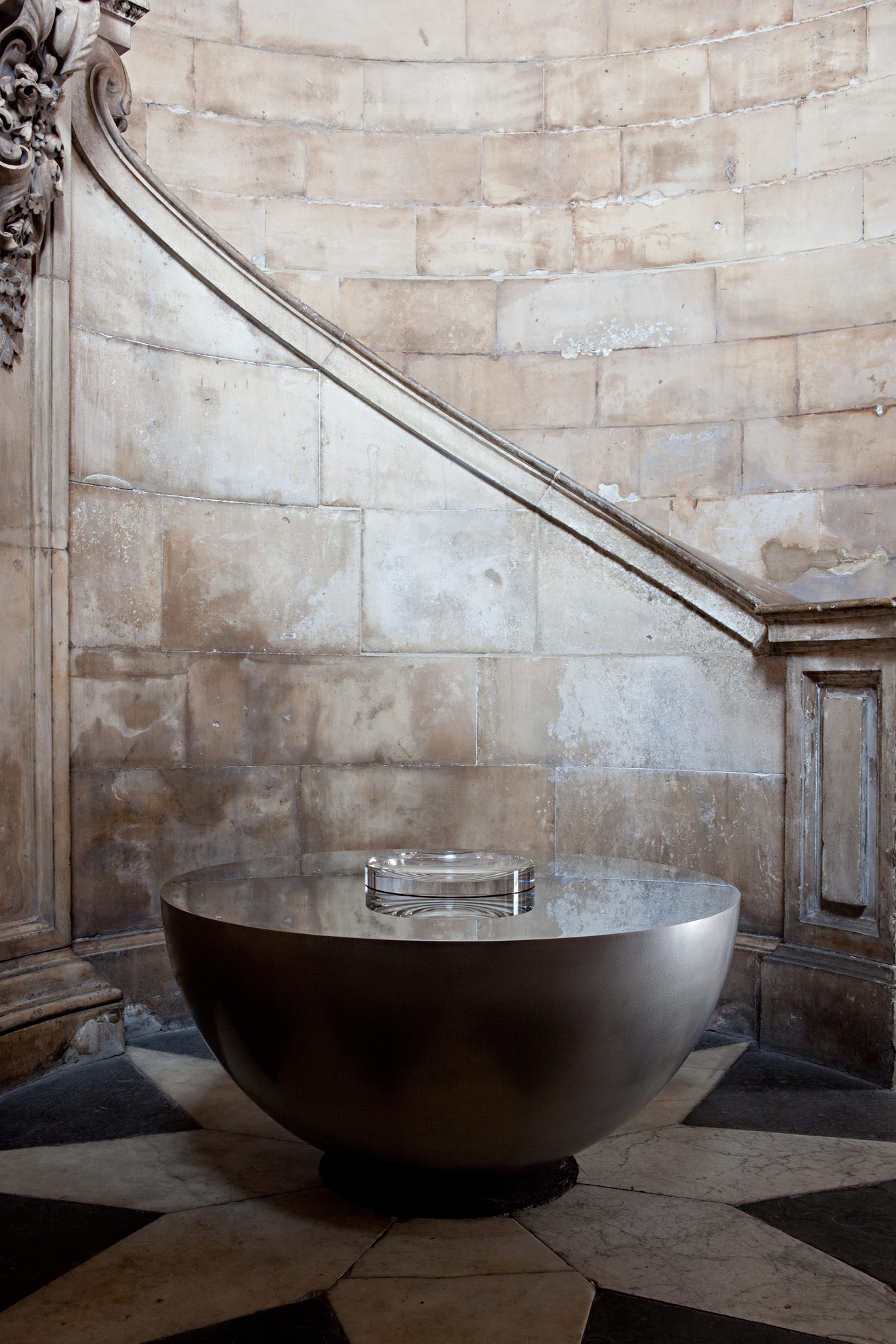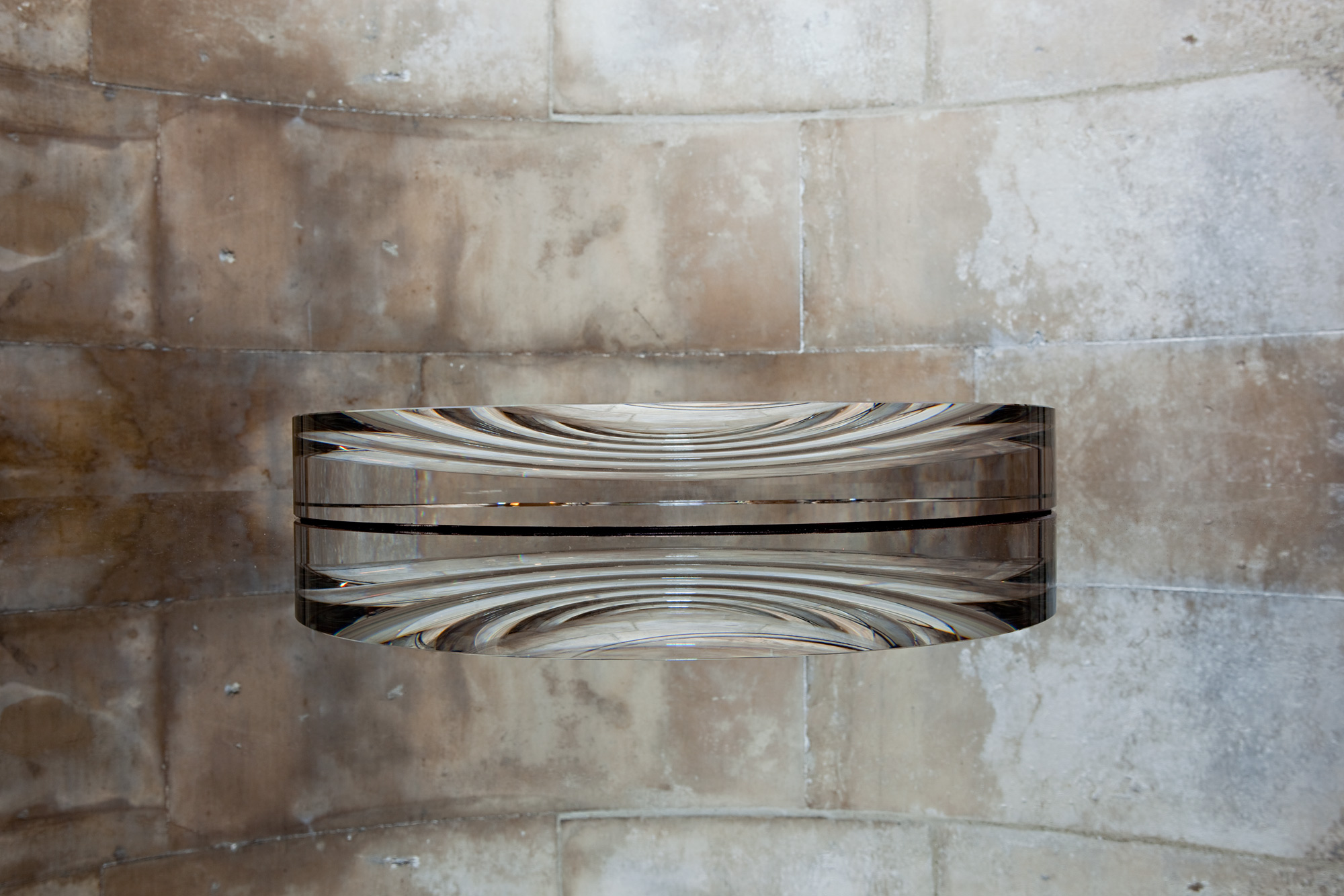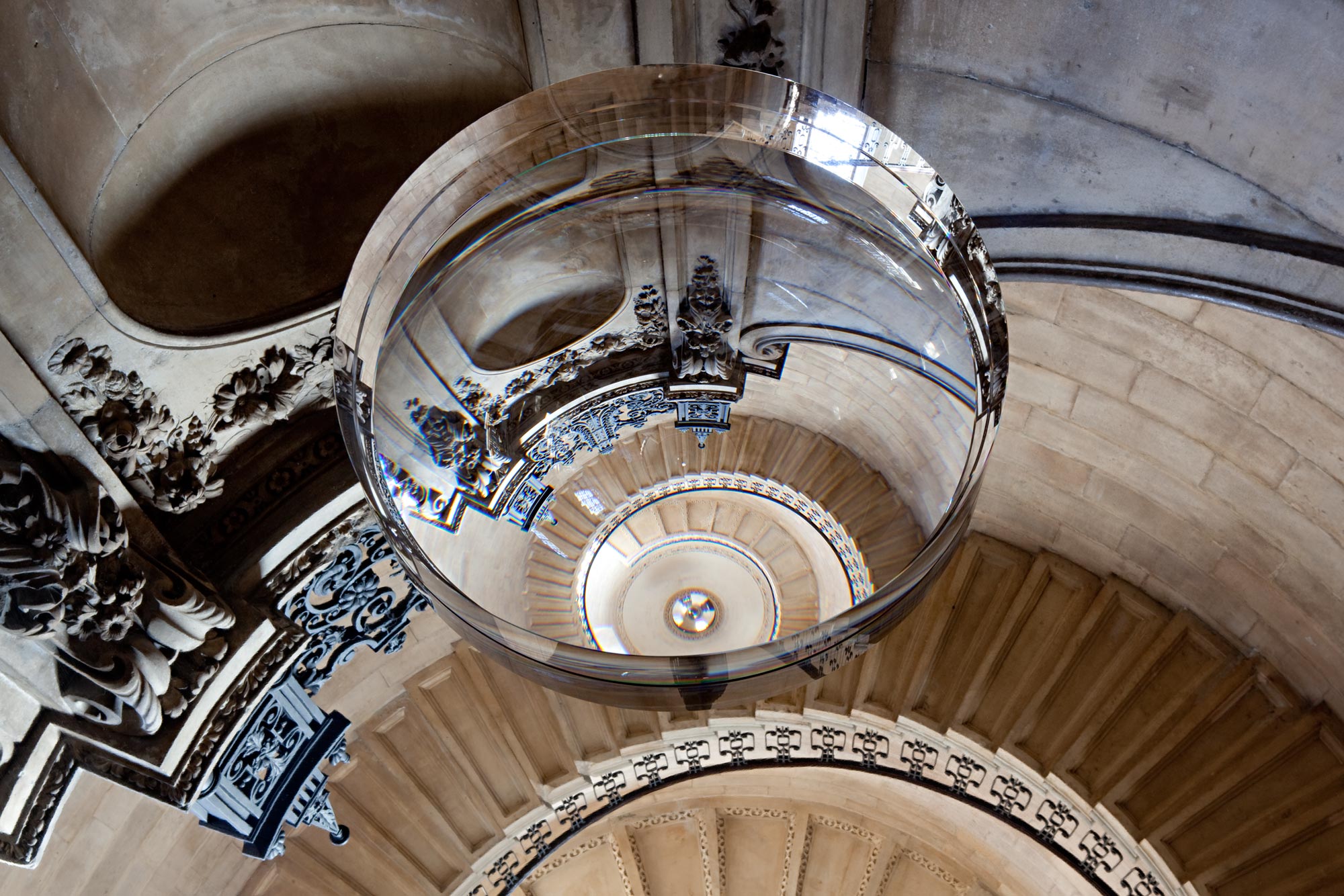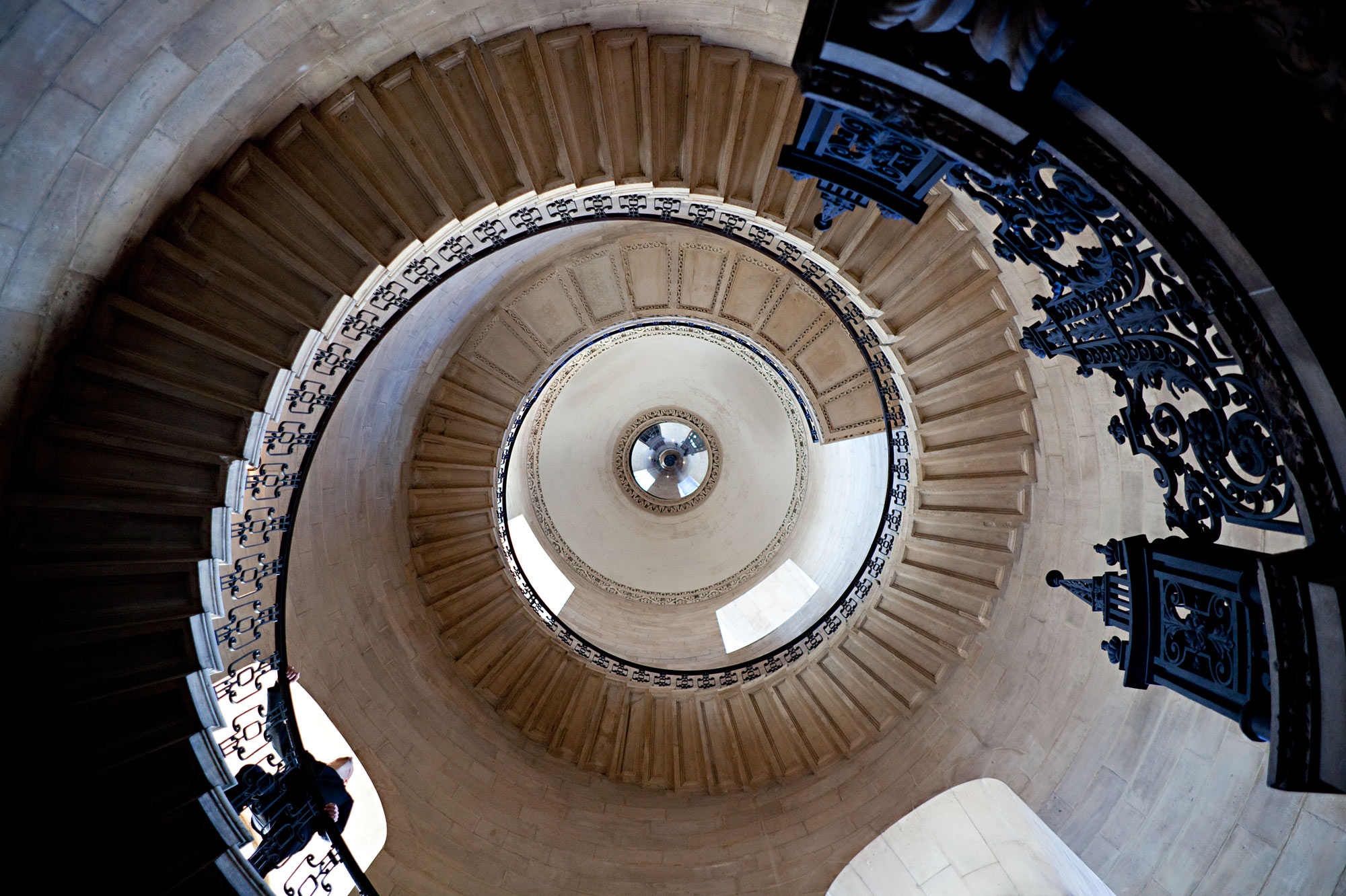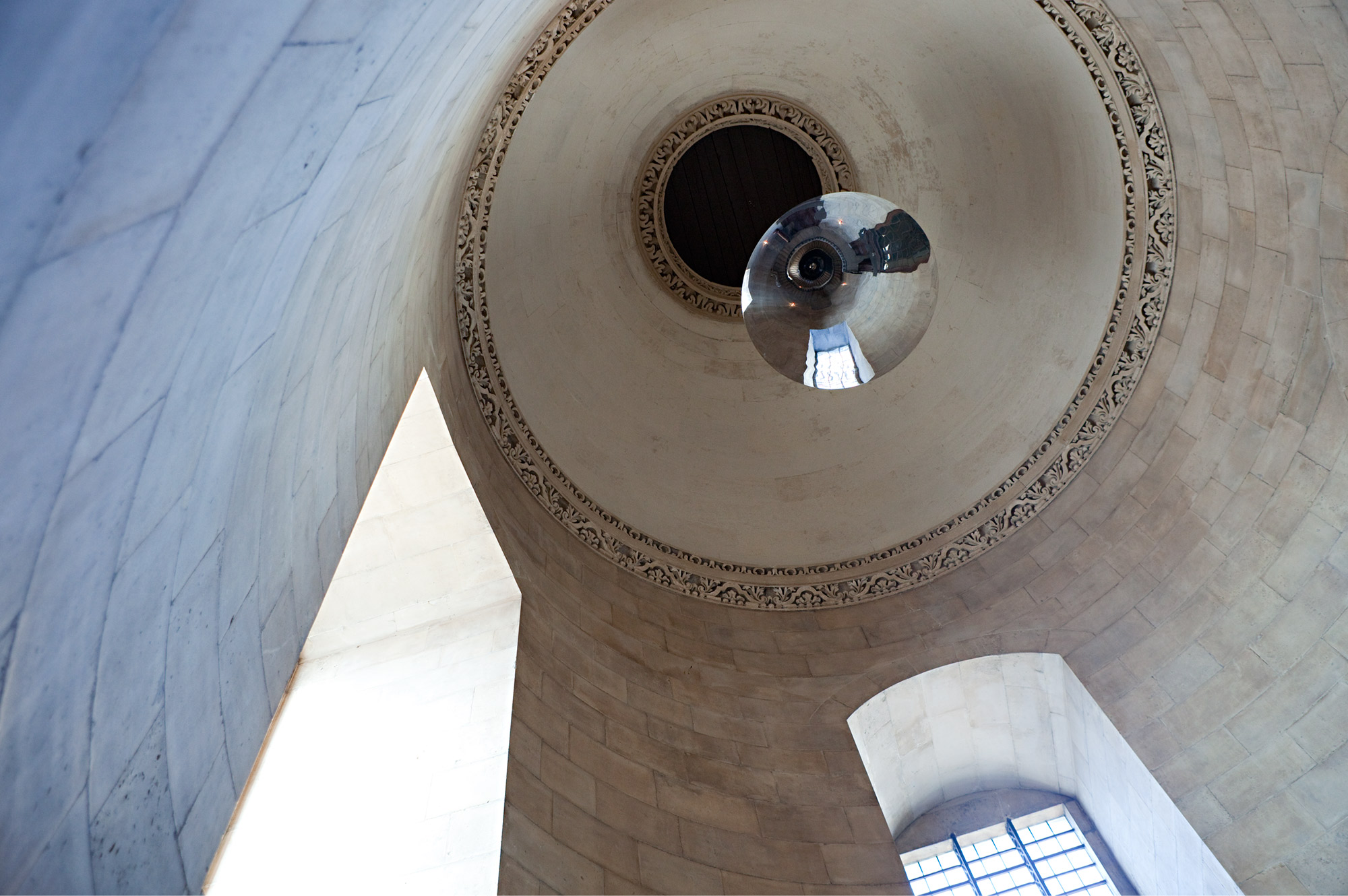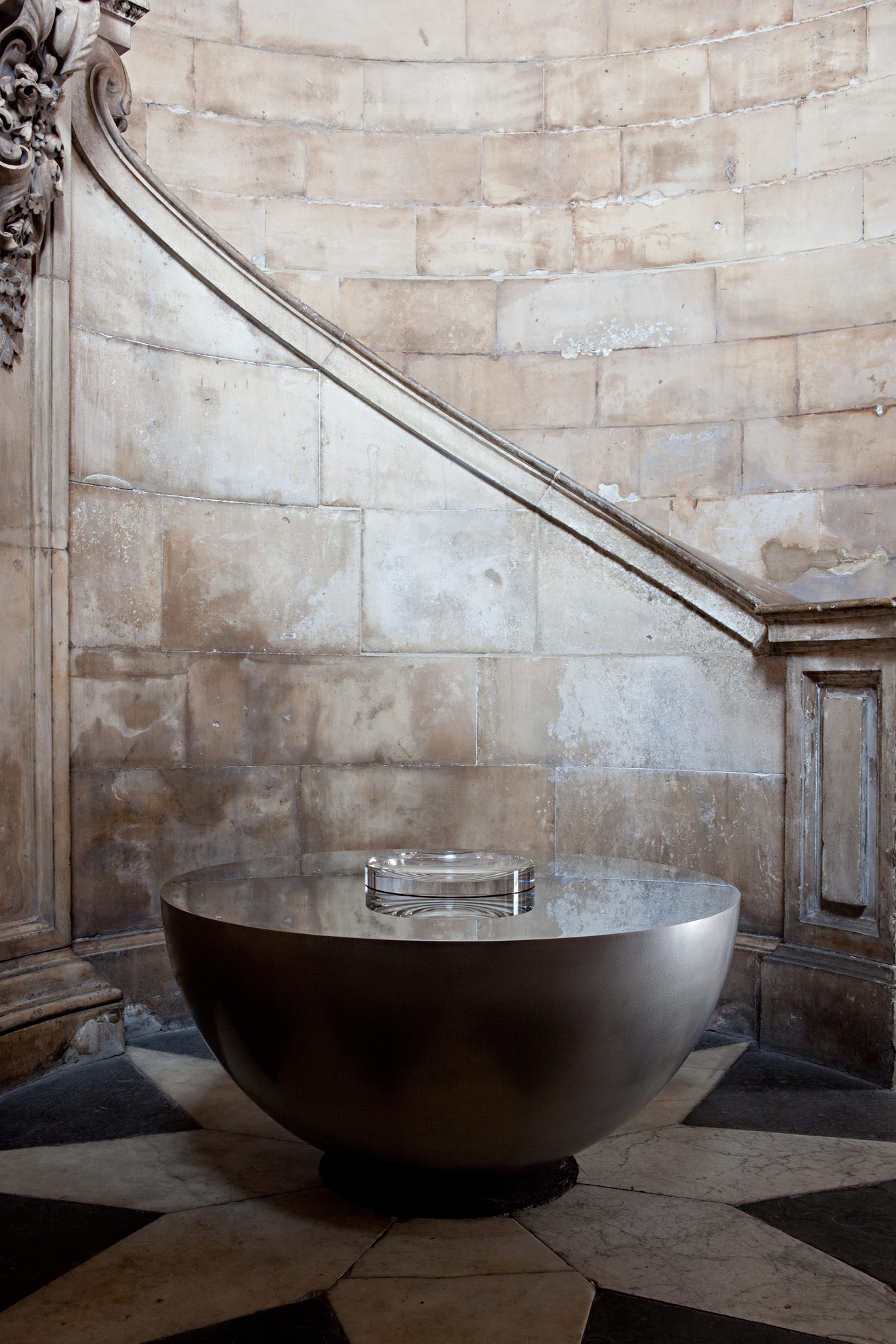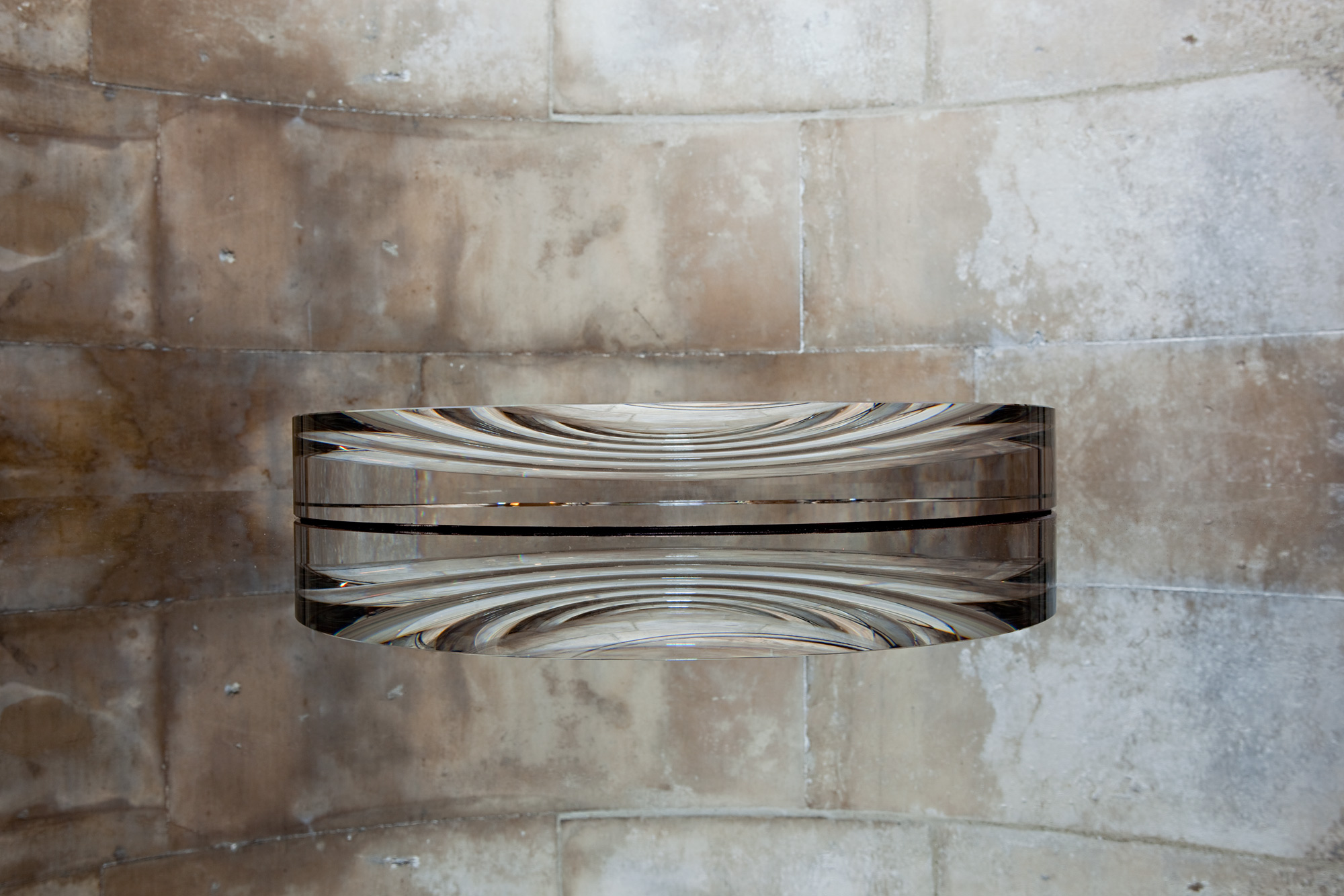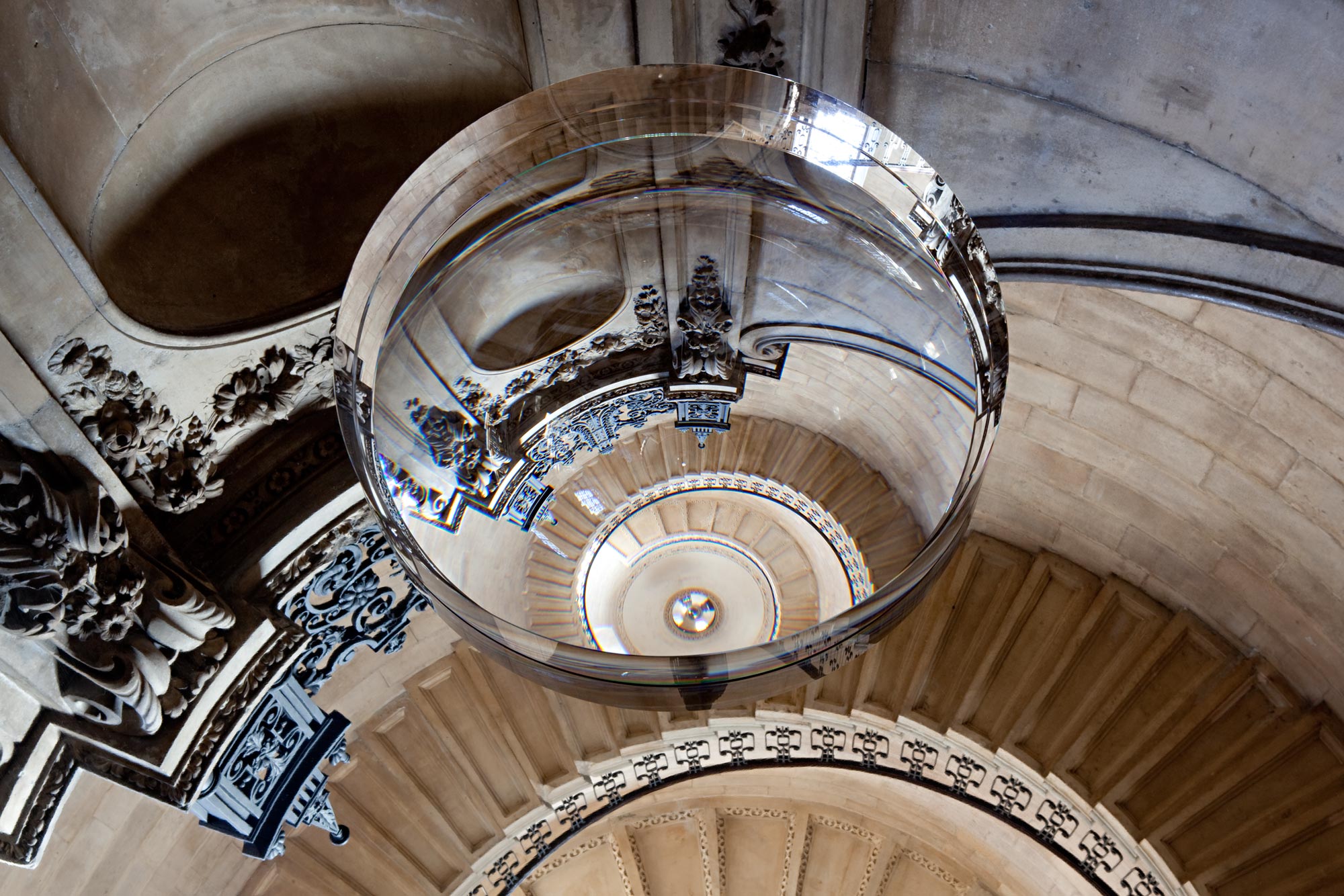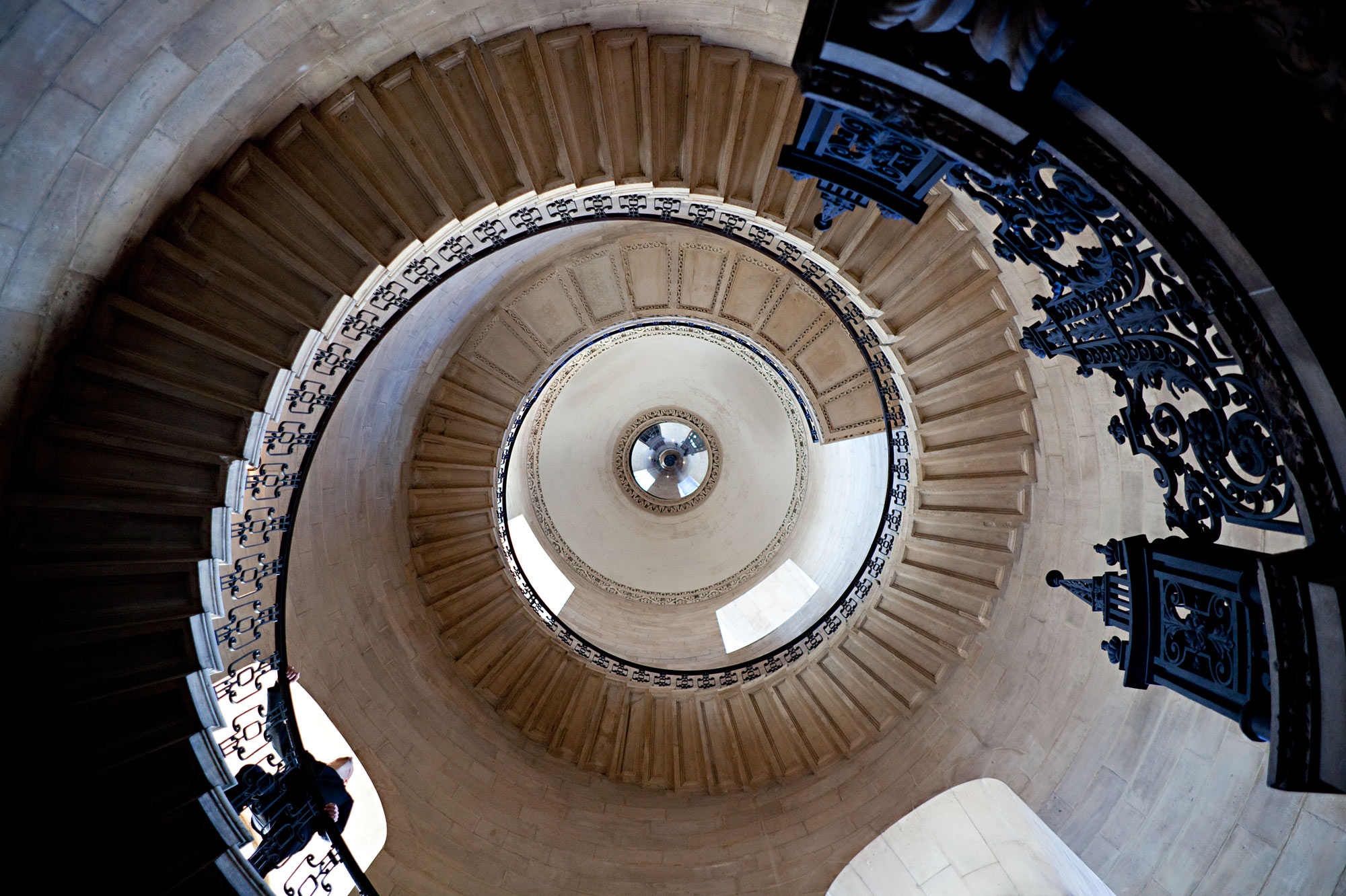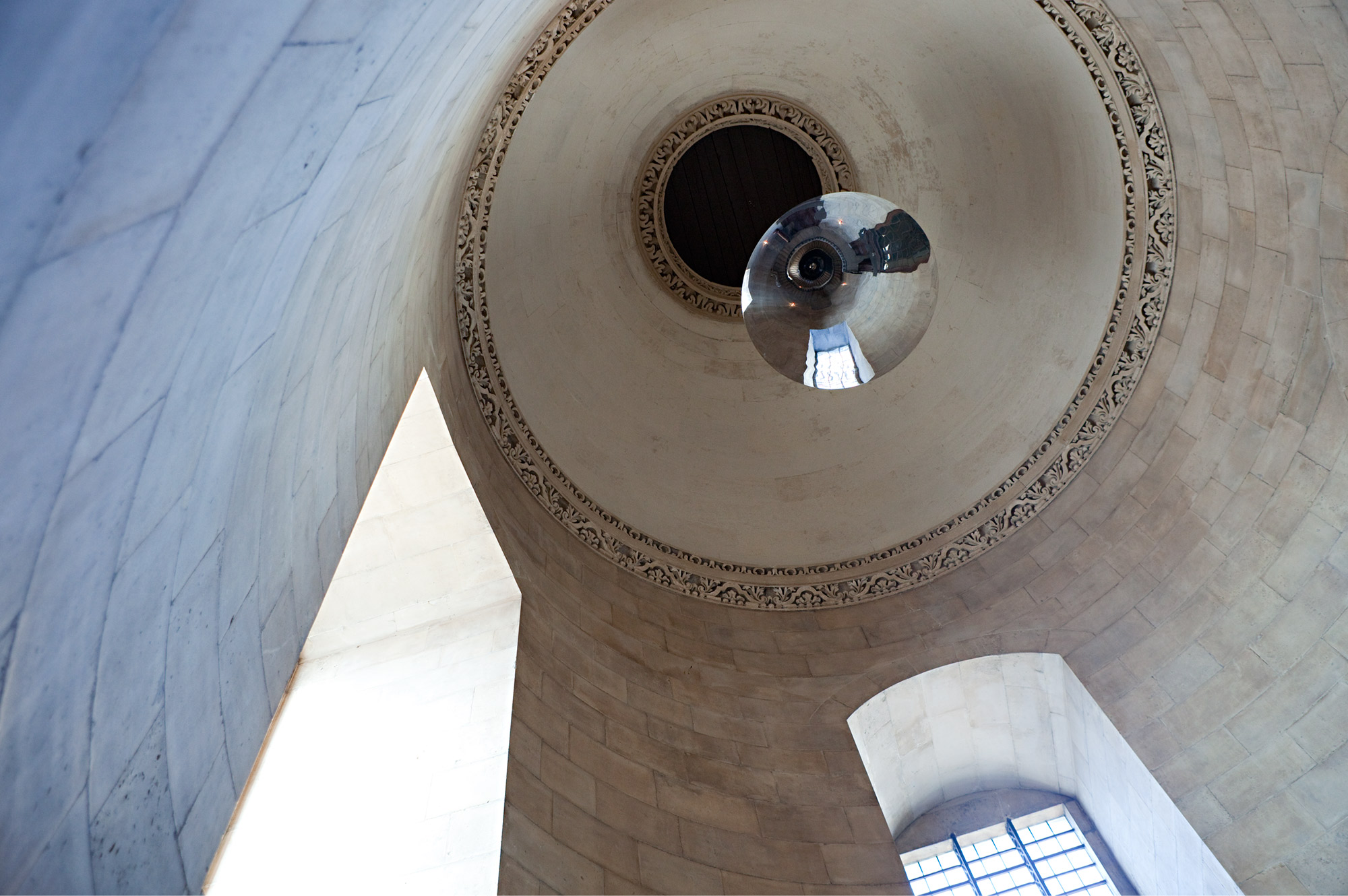 Perspectives
Designed by Sir Christopher Wren and constructed between 1675 and 1710,
St Paul's Cathedral provided the context for an installation commissioned by the London Design Festival. Wren's architecture is rich and complex. This intervention was conceived to allow the visitor to focus on a less familiar element, the Geometric Staircase in the southwest tower, which is
a detail, but also a complete moment in its own right. A concave Swarovski crystal meniscus — the largest commissionable lens — was located at the bottom of the stairwell, resting on the highly polished surface of a metal hemisphere. A spherical convex mirror, suspended in the tower's cupola, hung directly over the hemisphere.
Acting in concert, these optical devices produced a composite image of the view up through the tower and the elevated downward perspective, visible to visitors gathered round the hemisphere.
In collaboration with Swarovski Crystal Palace

Project Team
Mark Treharne, Alison Morris, Nicholas Barba,
Reginald Verspreeùwen

Photography
Gilbert McCarragher