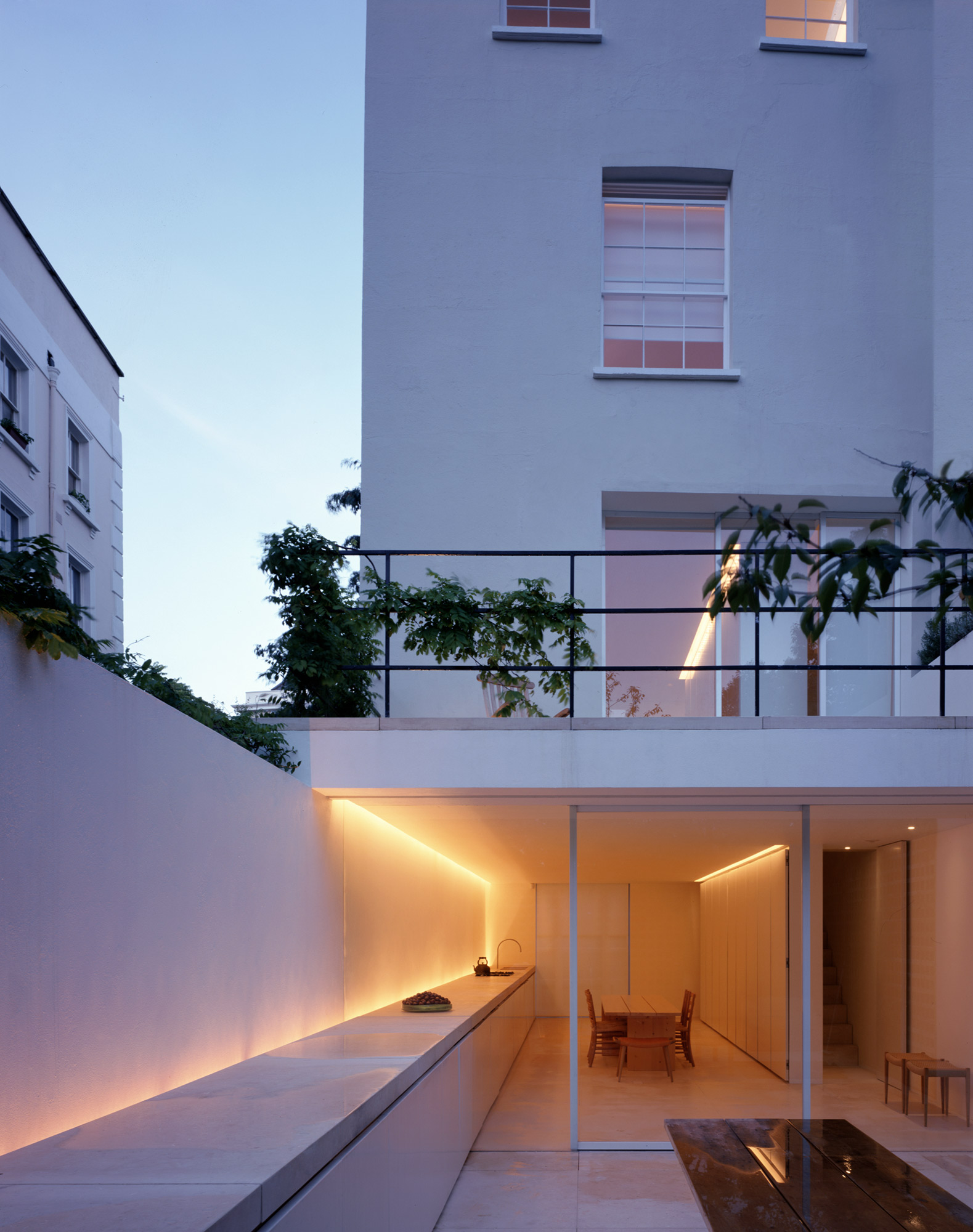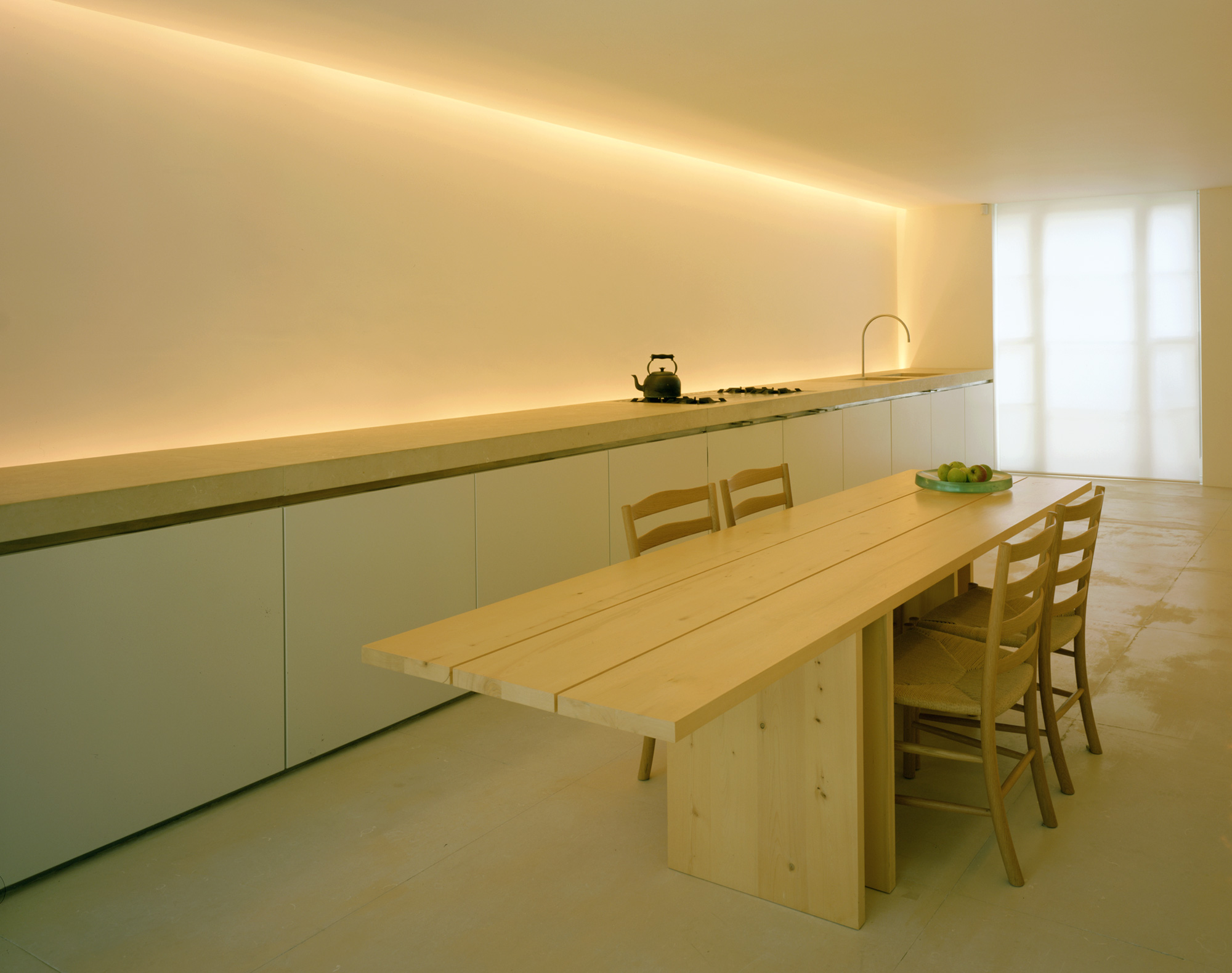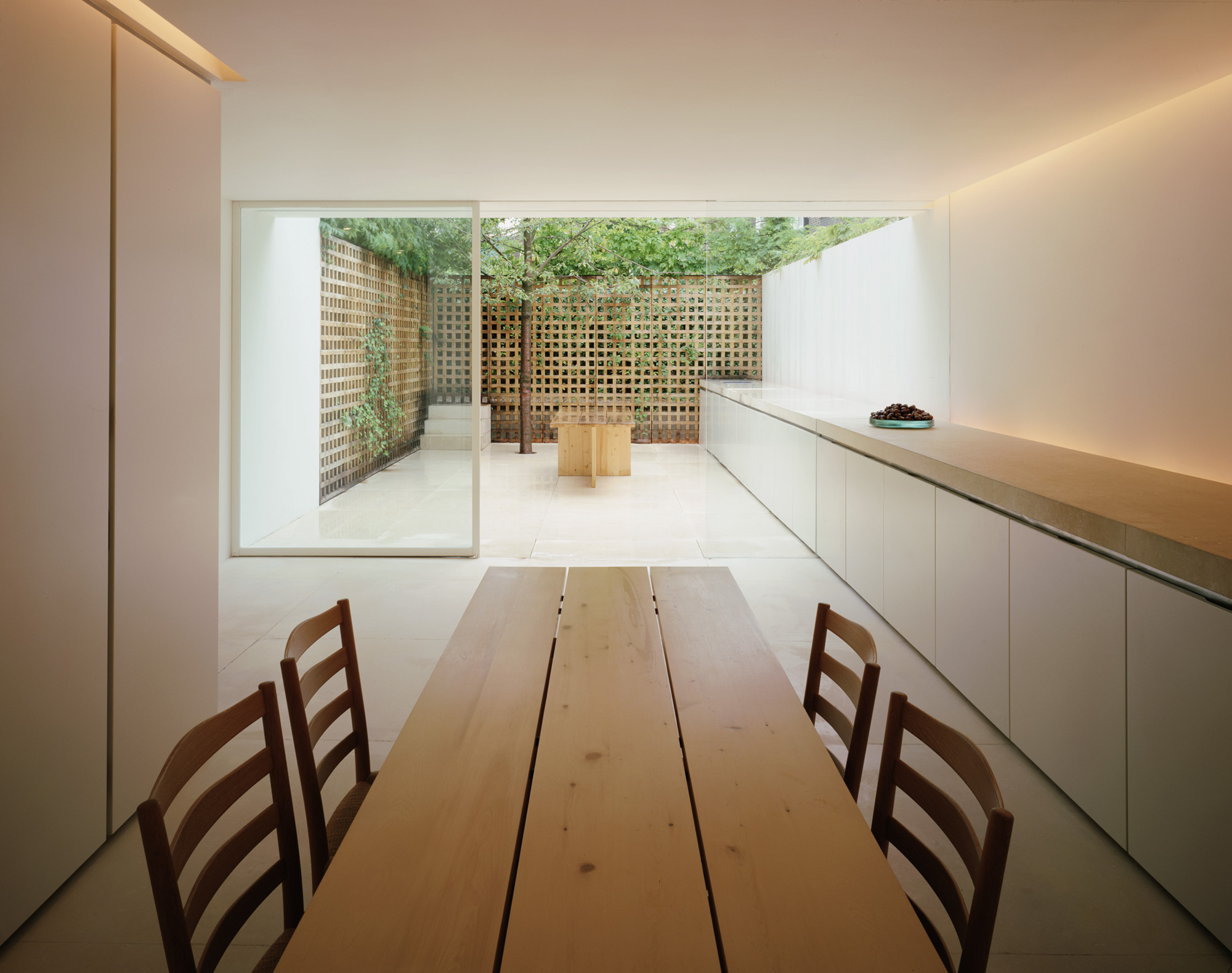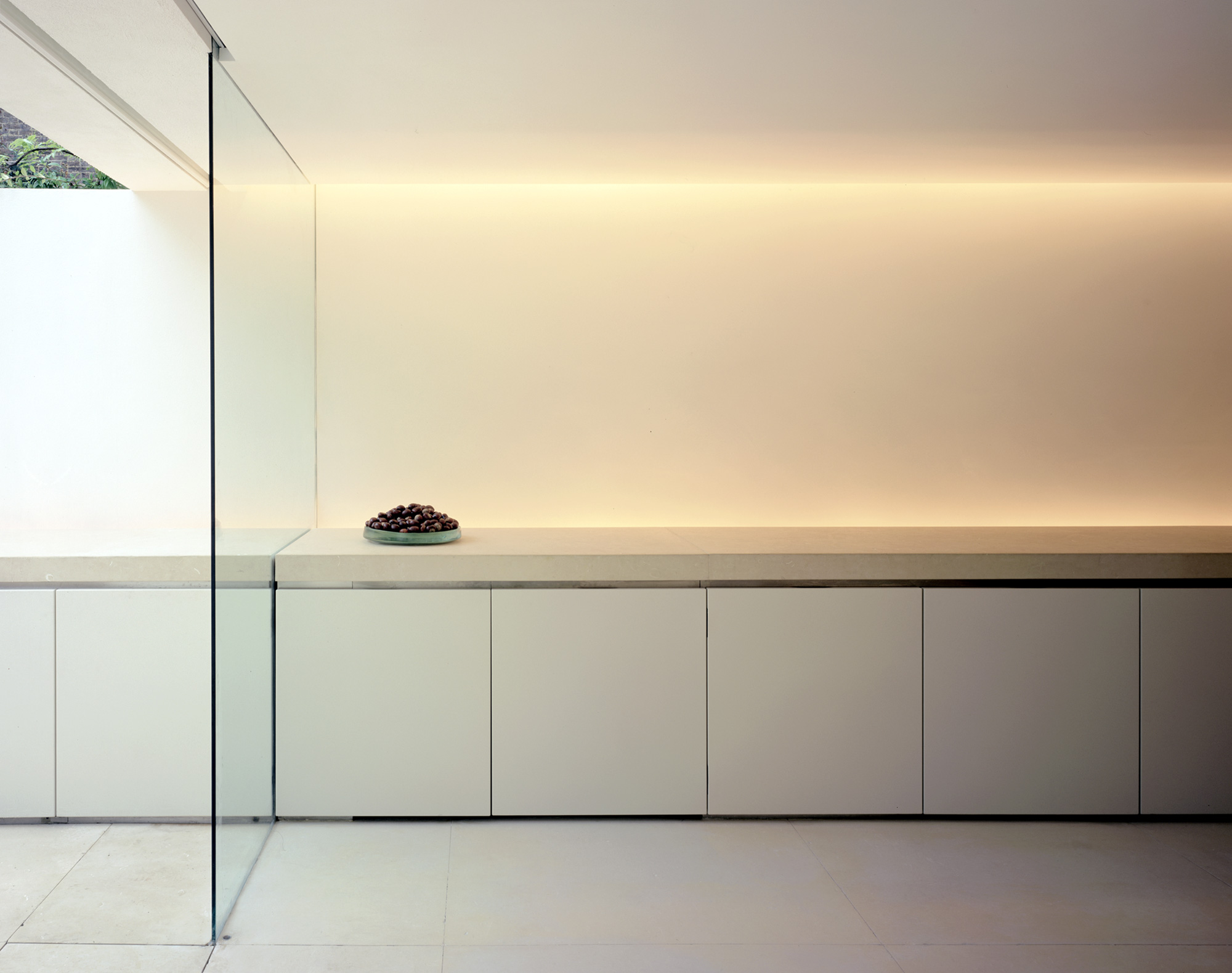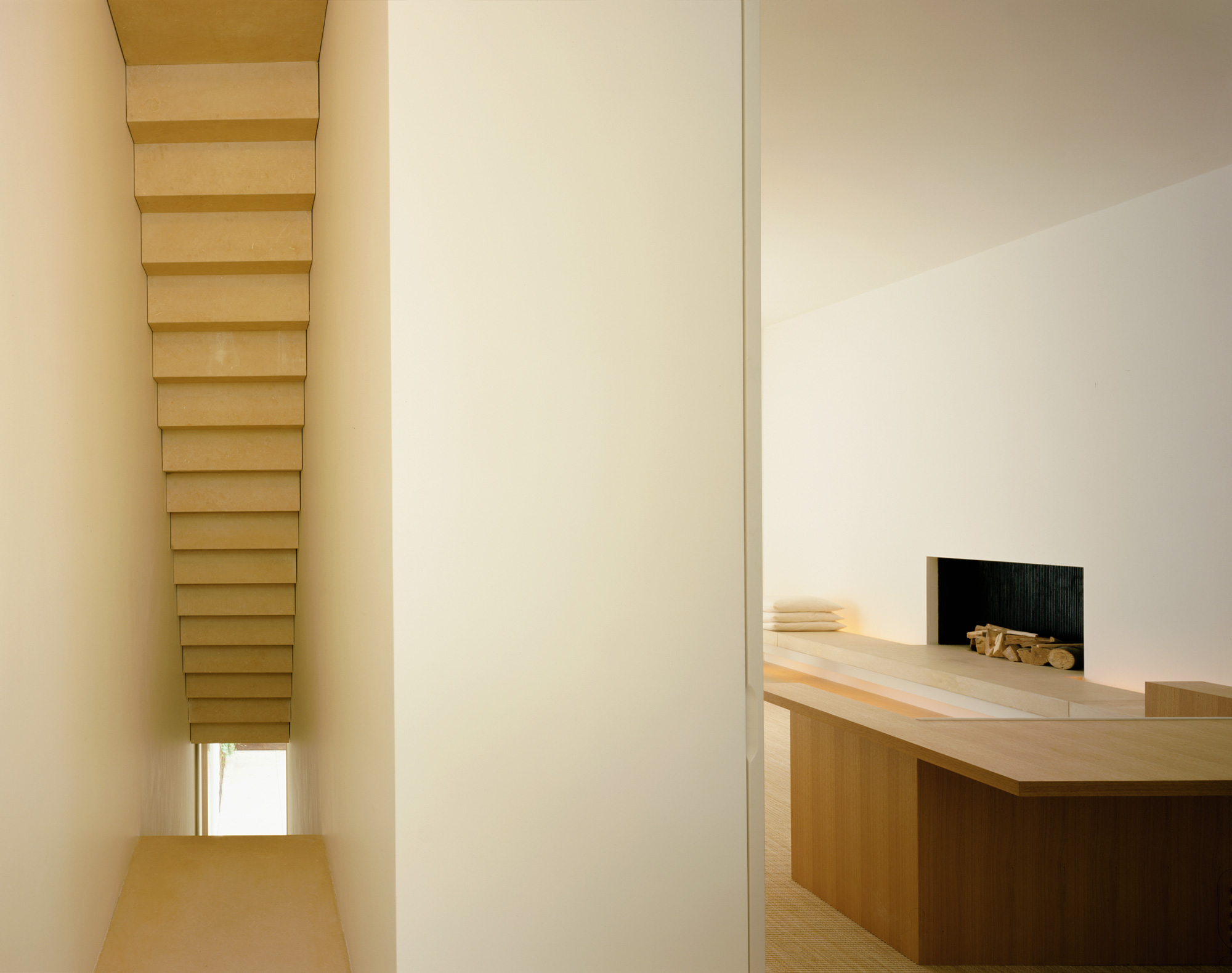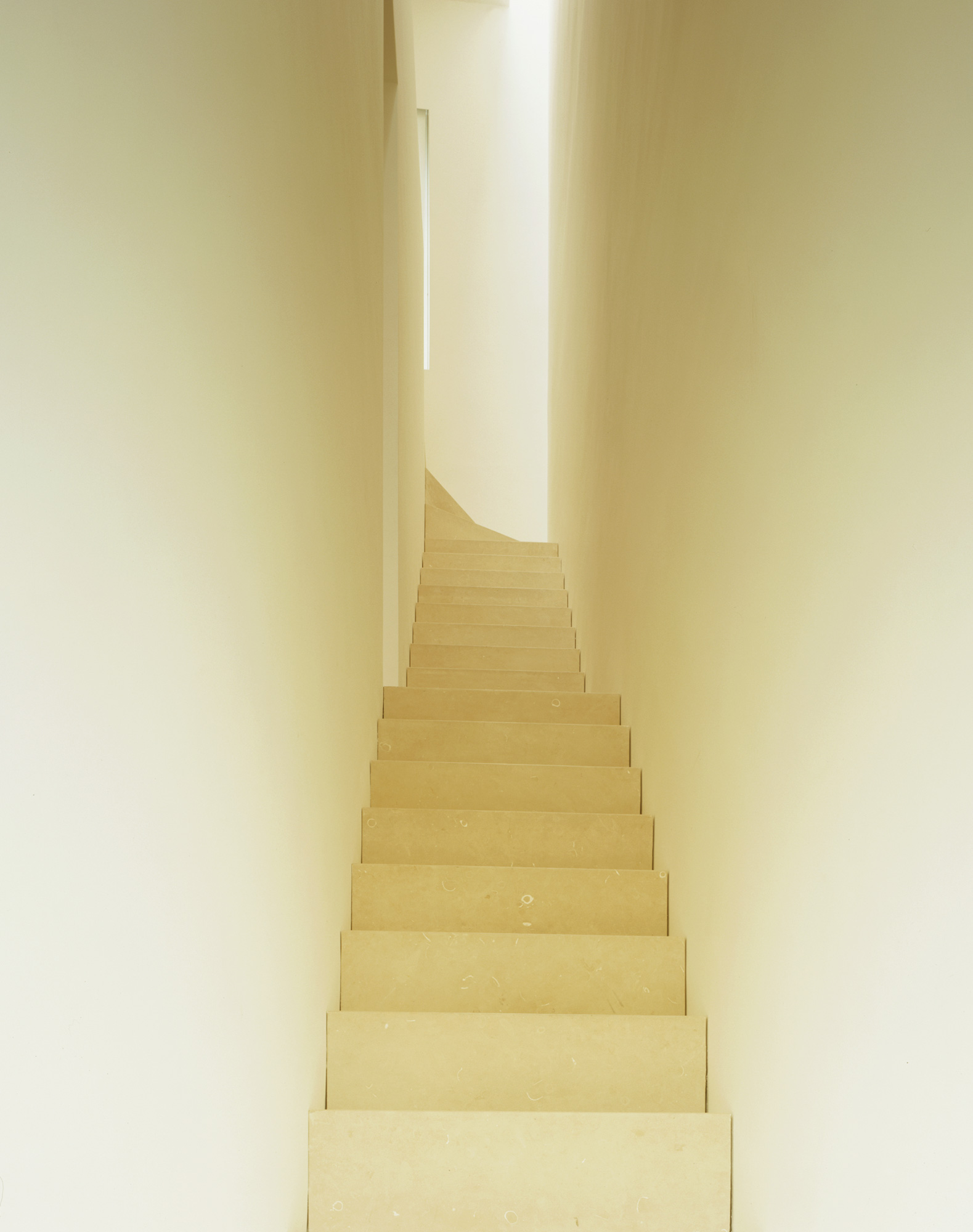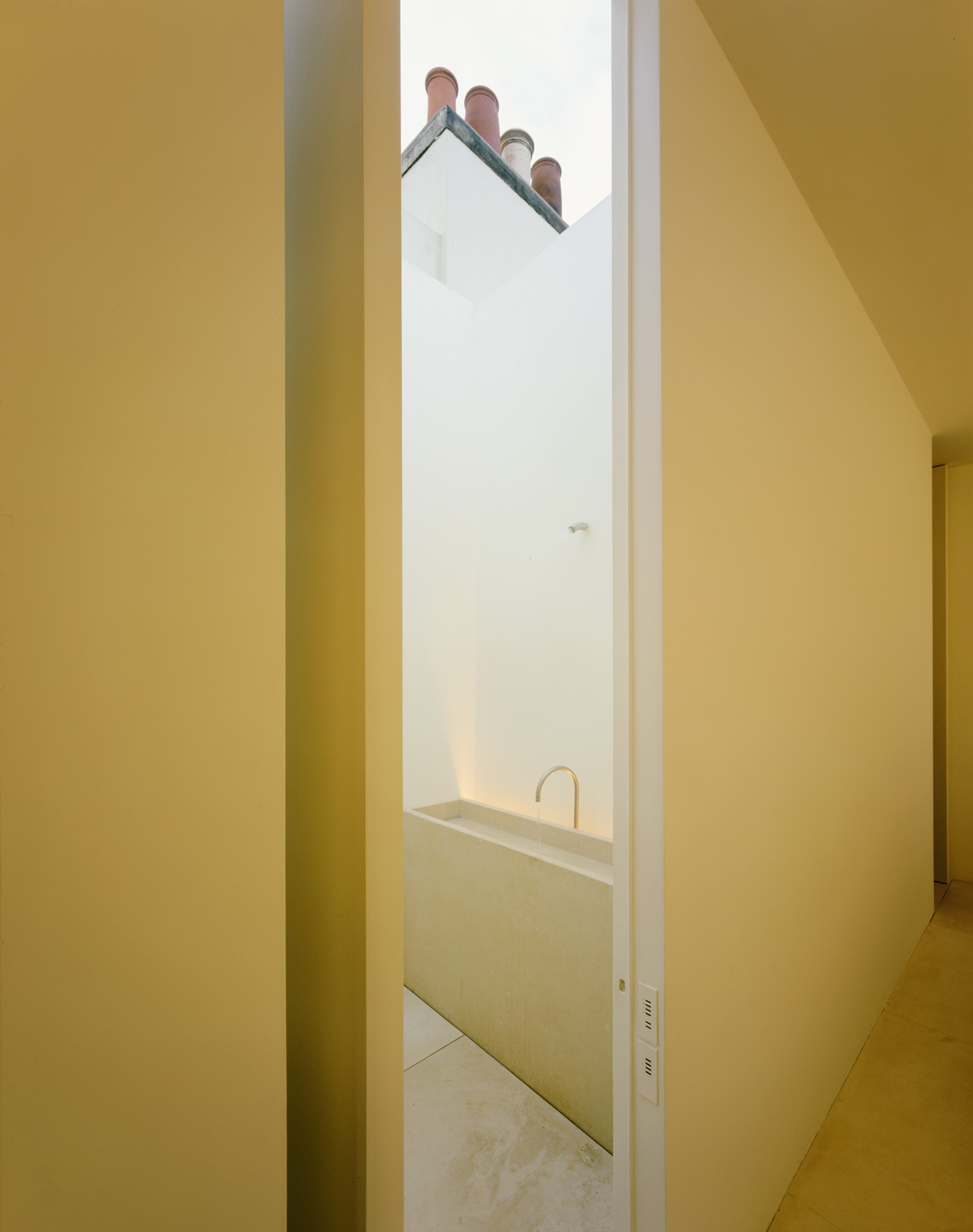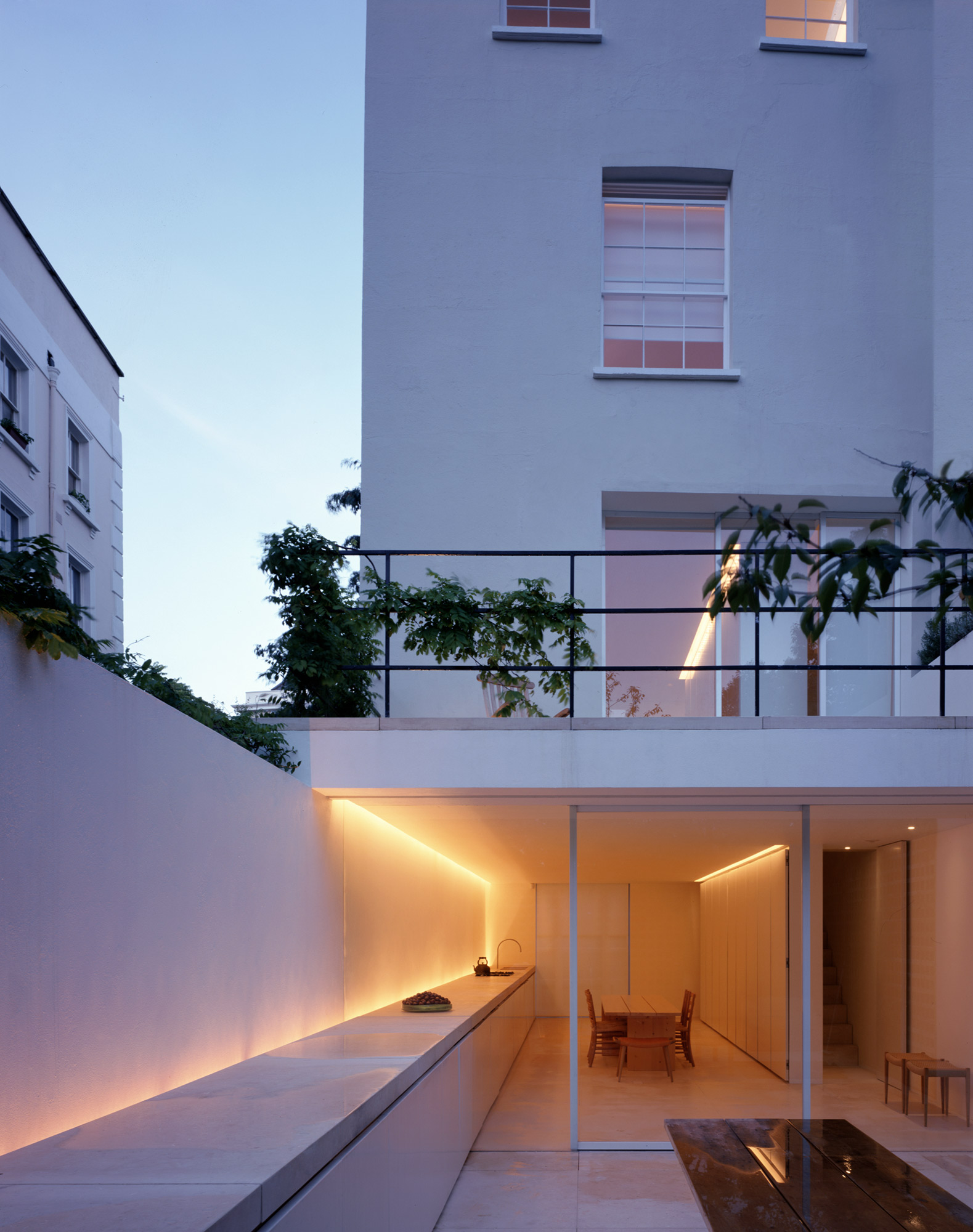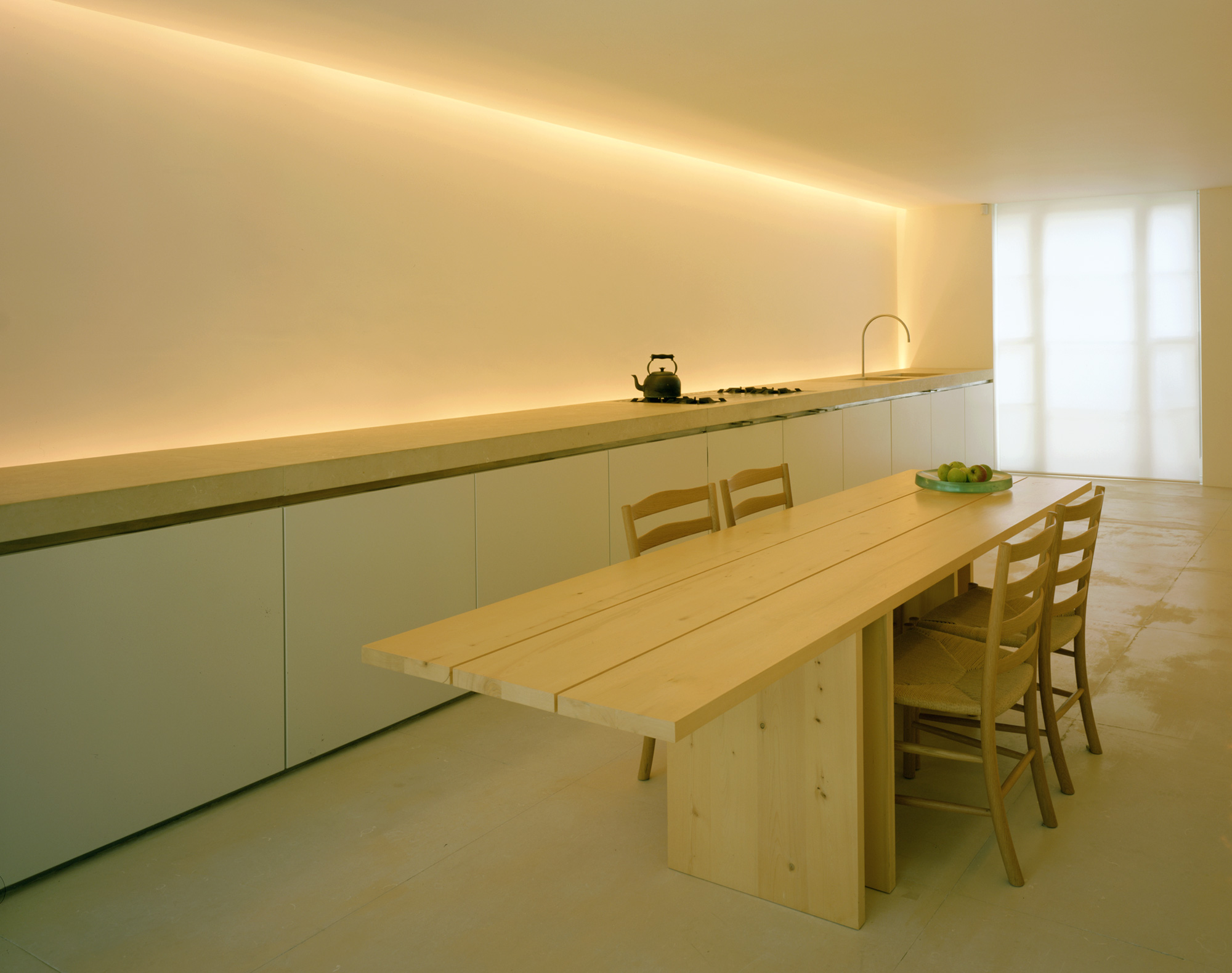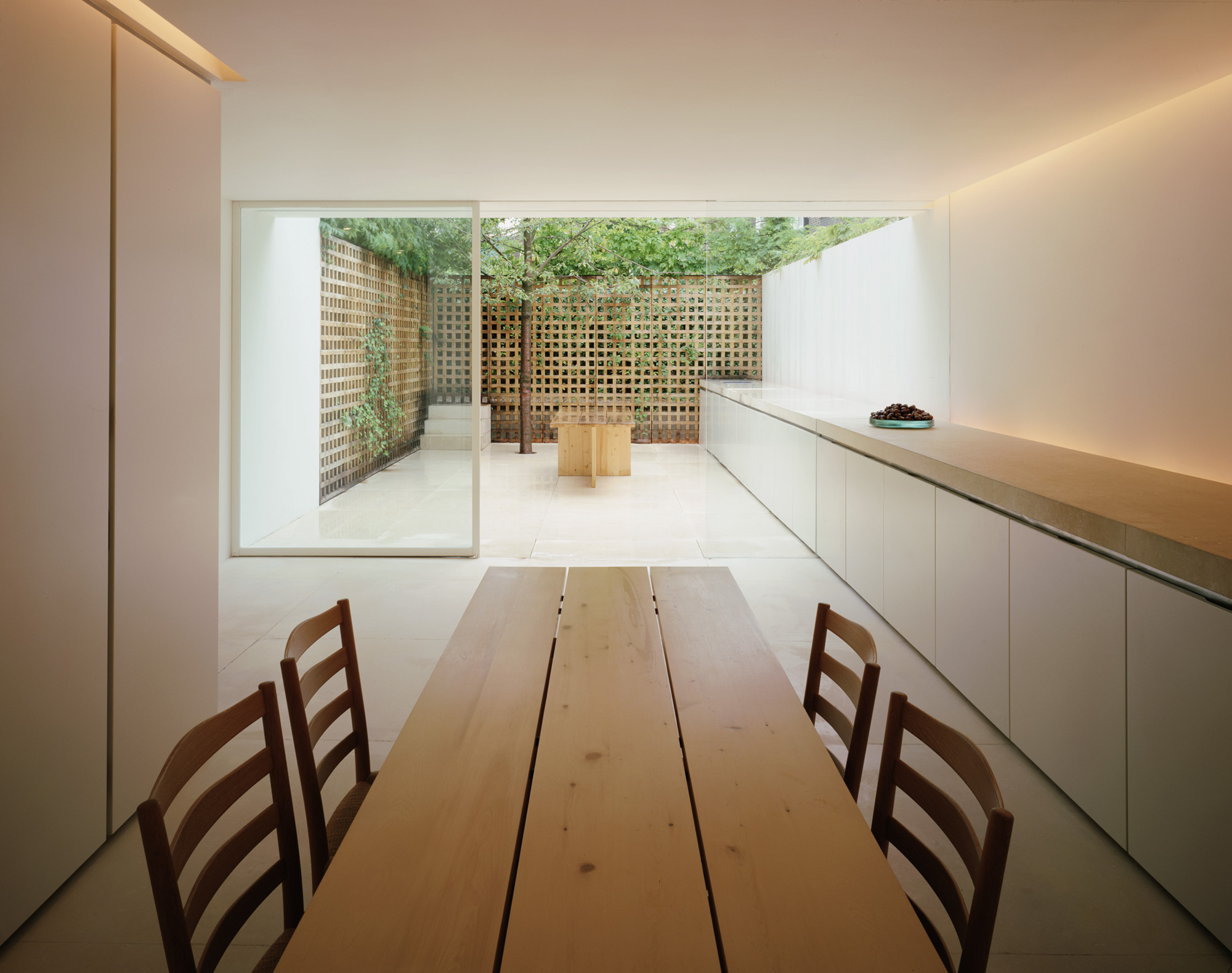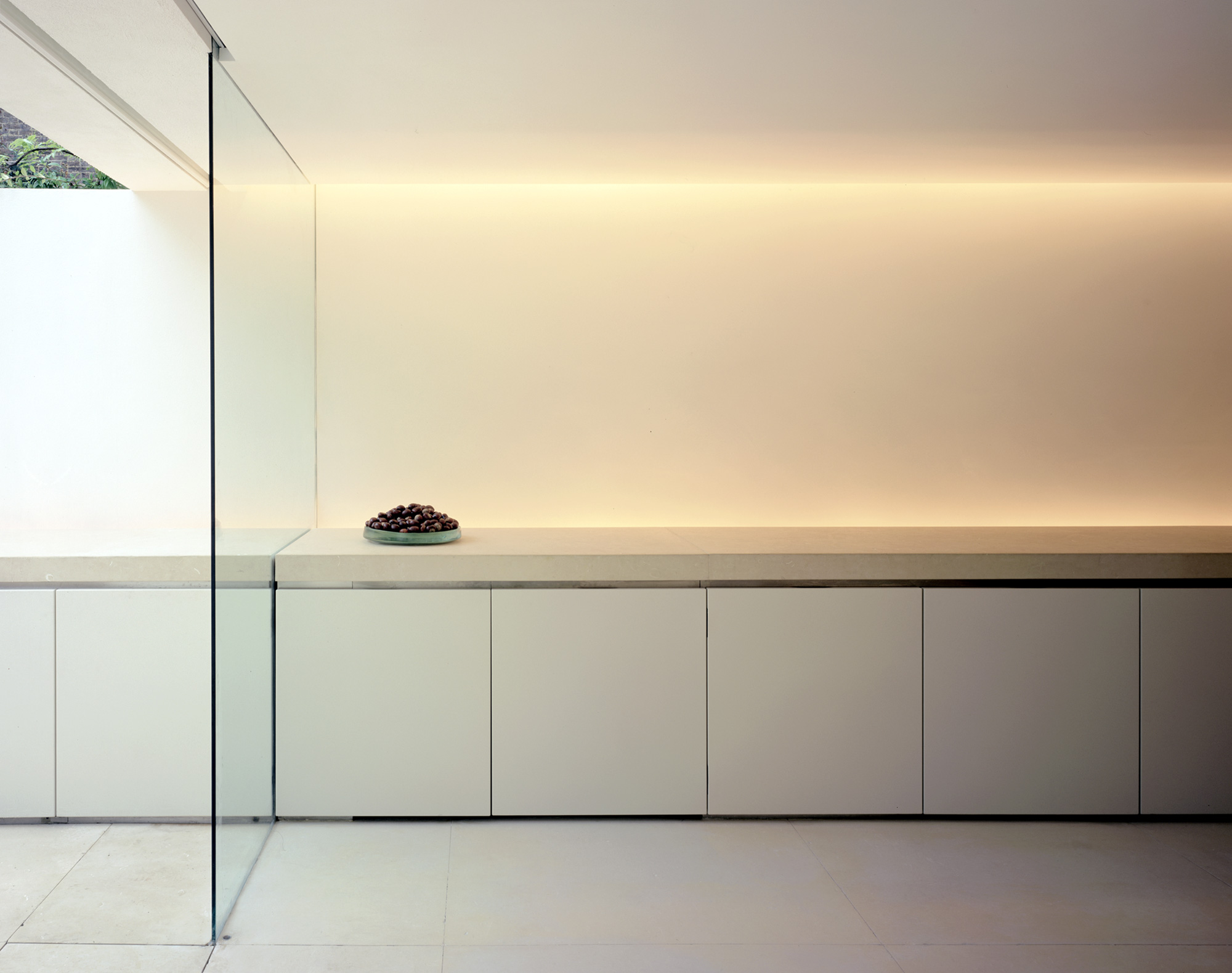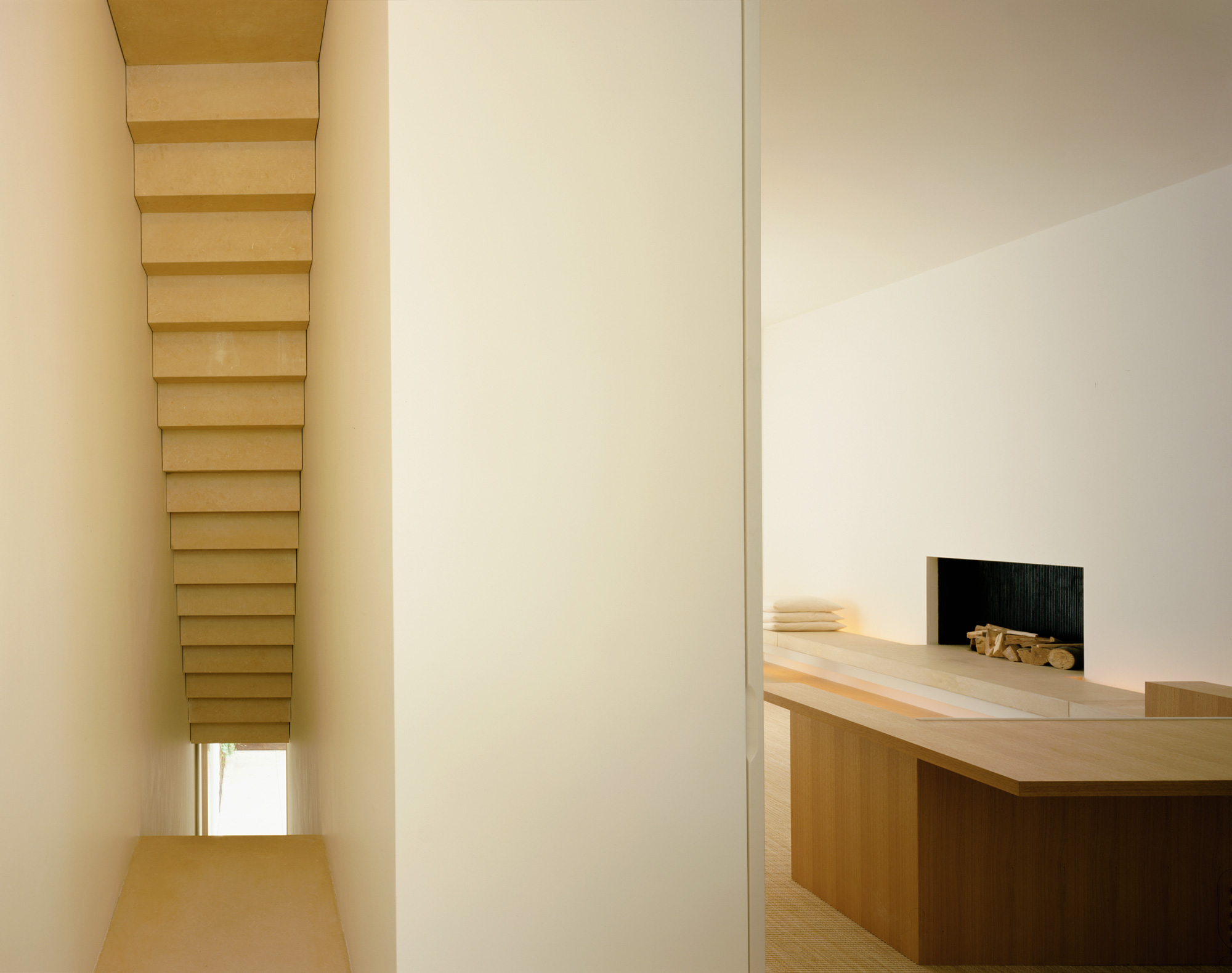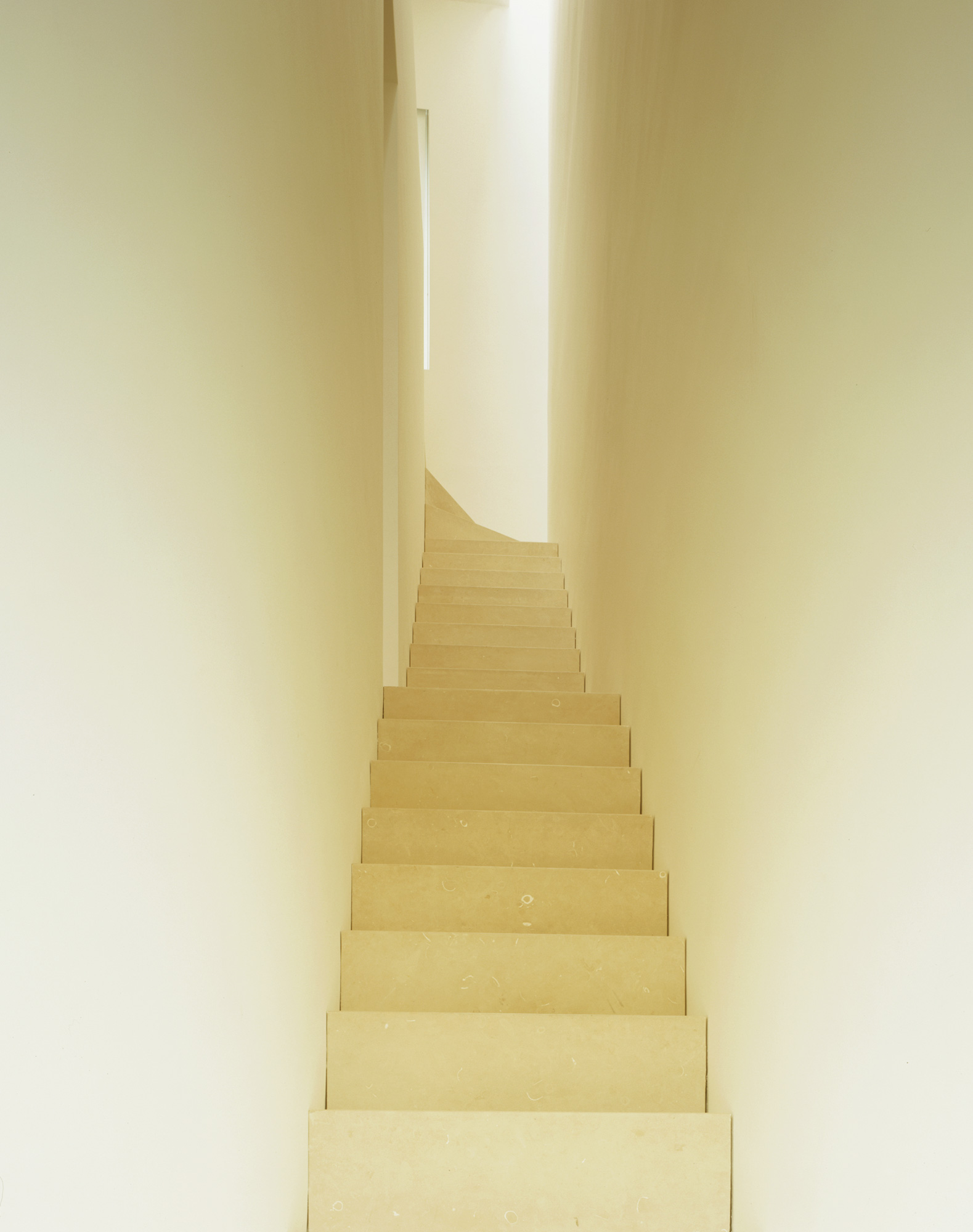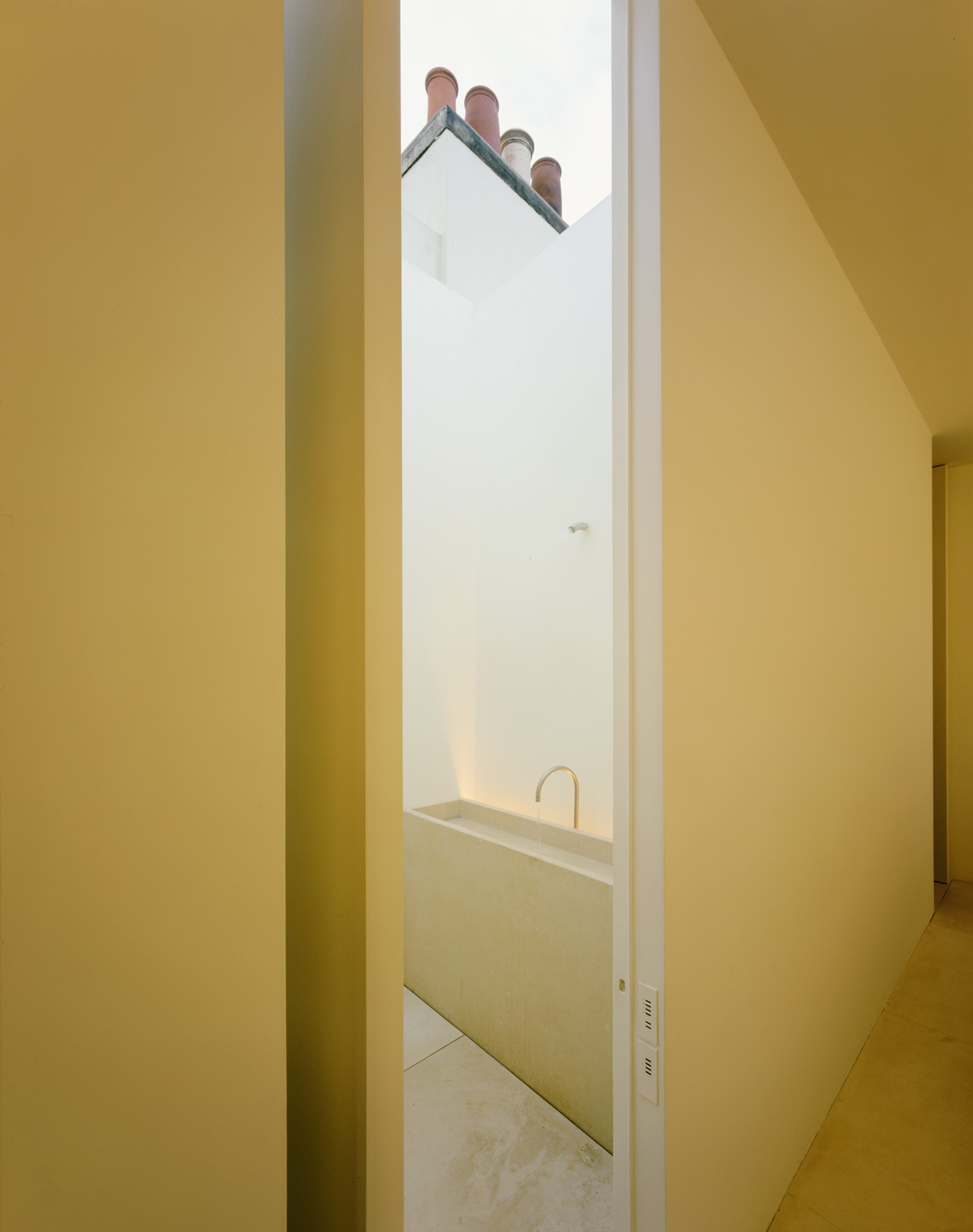 Pawson House
After careful exploration of the house's
history, the old interior was stripped out
in its entirety and a new structure inserted
behind the stucco façade, sturdy enough
to support the weight of the new stone
elements. While planning regulations
prohibited alterations to the front of the
house, the rear elevation is sliced open,
with an enlarged aperture on the first floor
and a glass wall at basement level,
through which the kitchen worktop appears
to pass uninterrupted into the walled
garden. At the top of the house a glazed
slot allows daylight to spill down the new
triple-height stairwell.
Project Team
Vishwa Kaushal, Lorenza Marenco, Alejandro Fernández

Photography
Todd Eberle