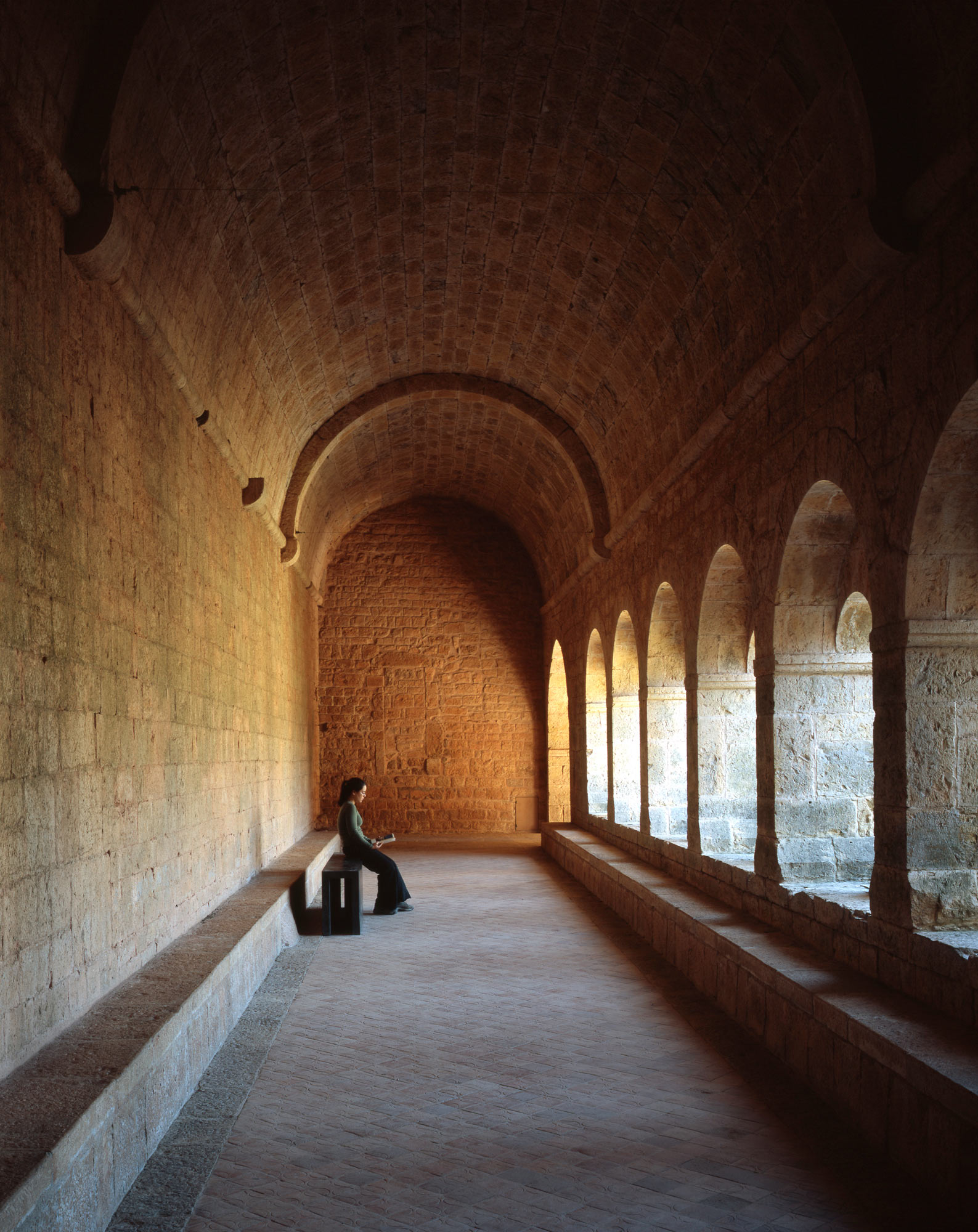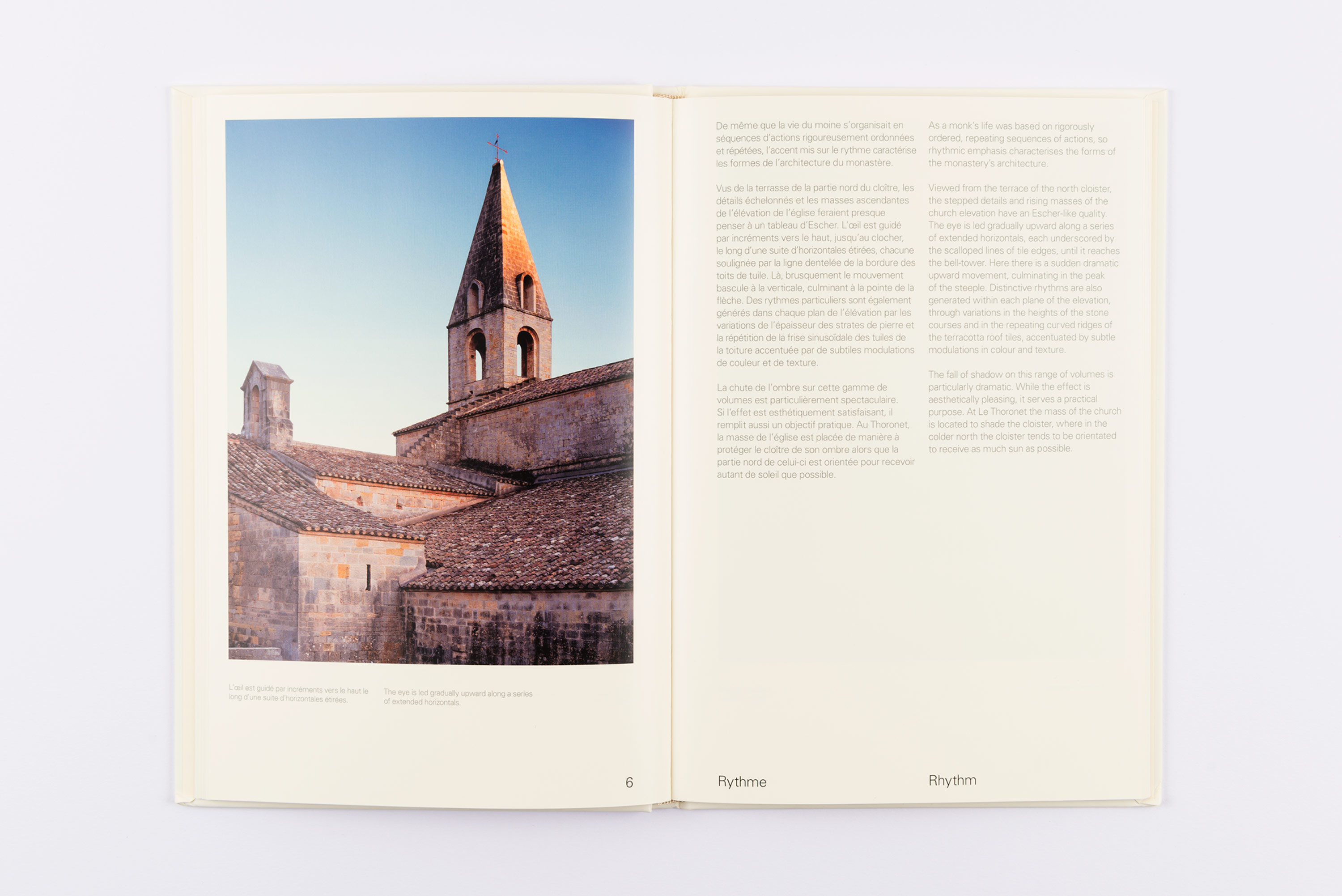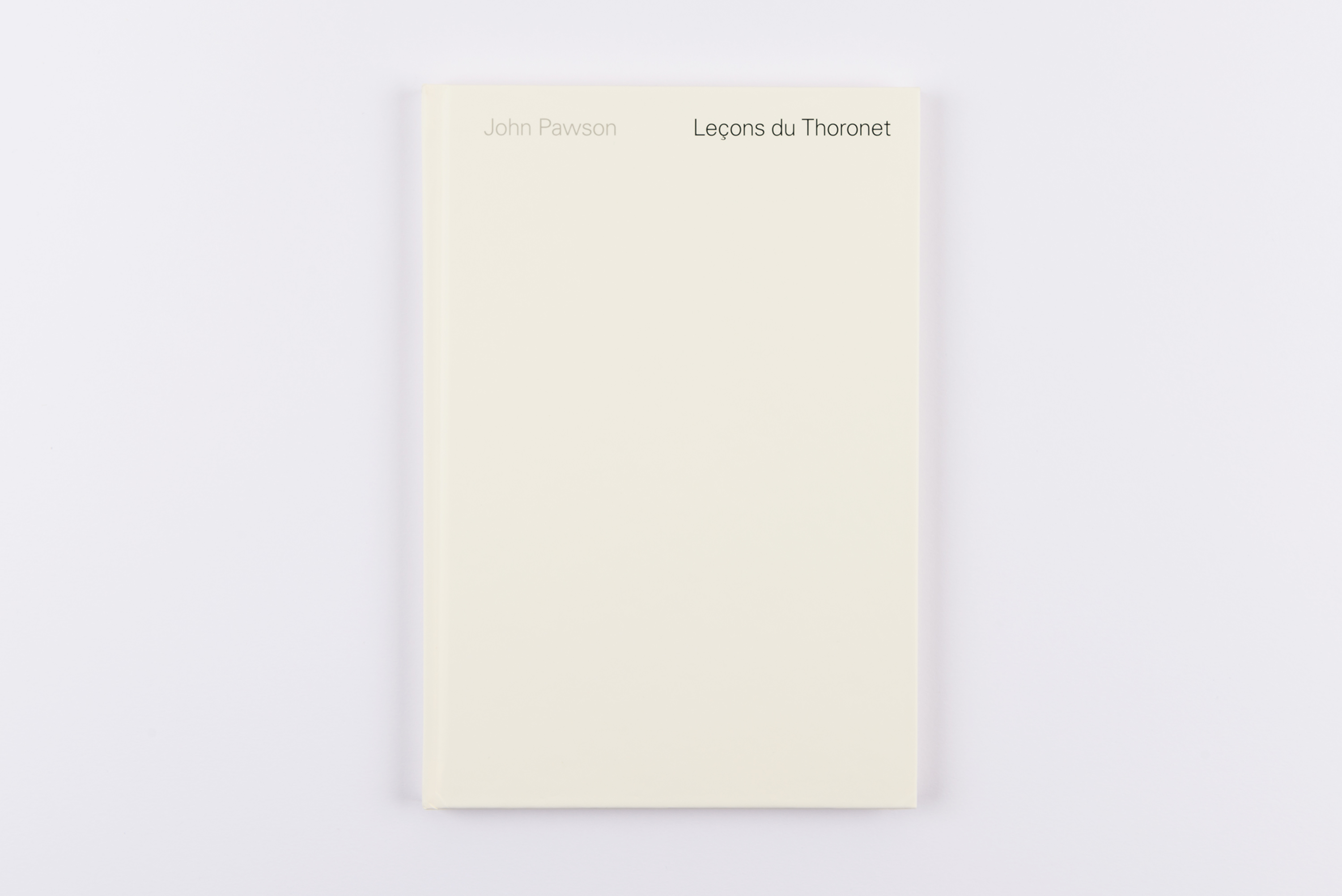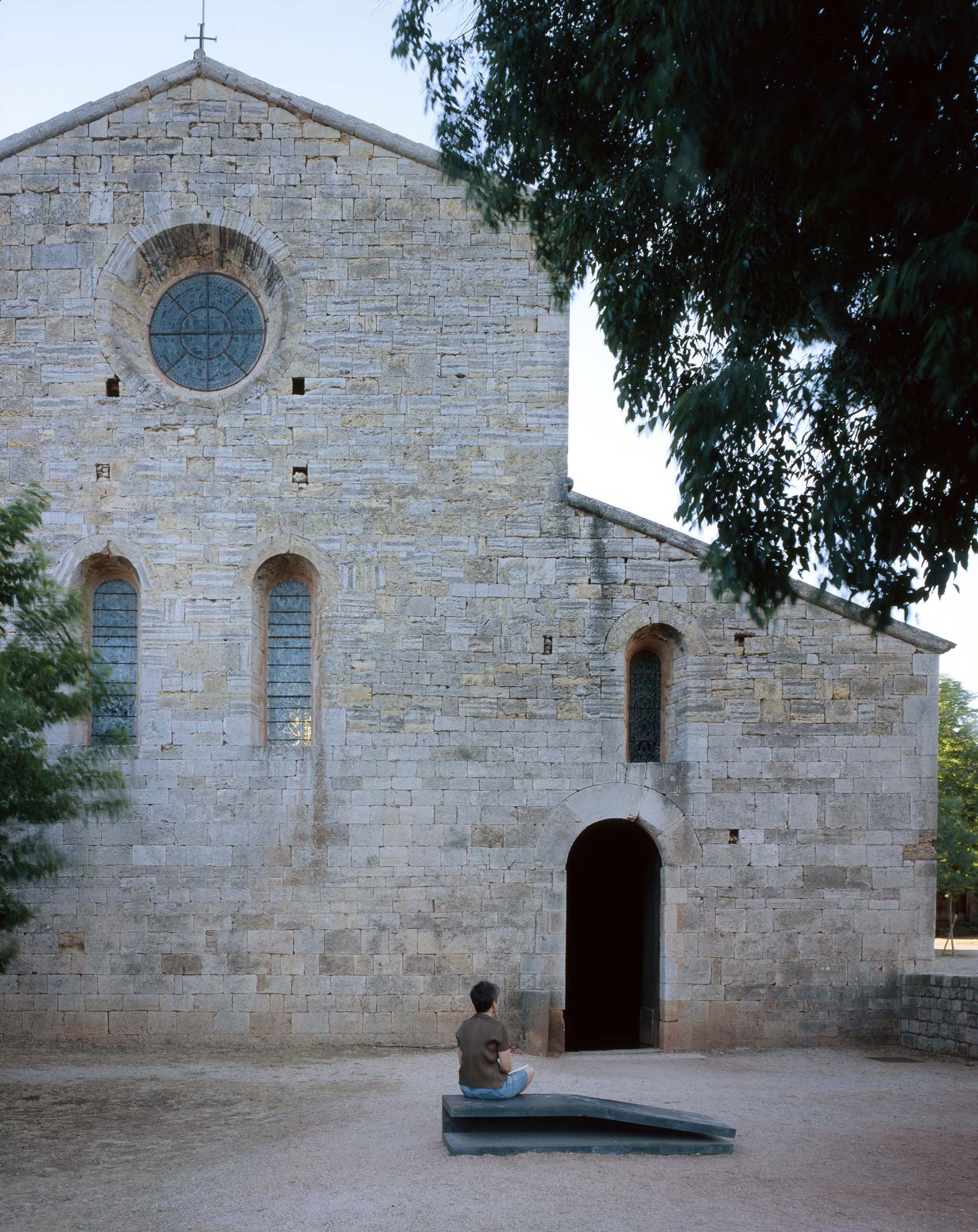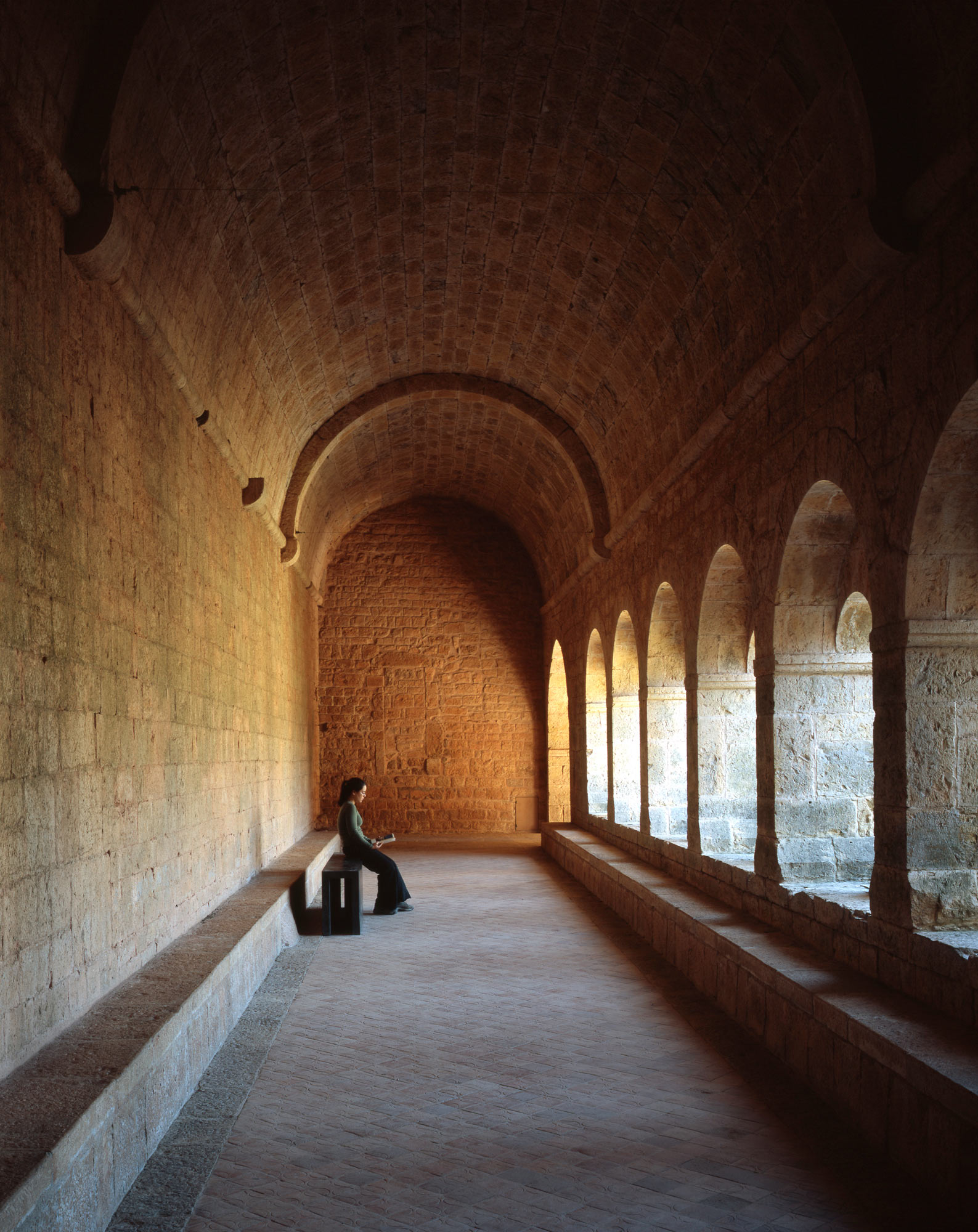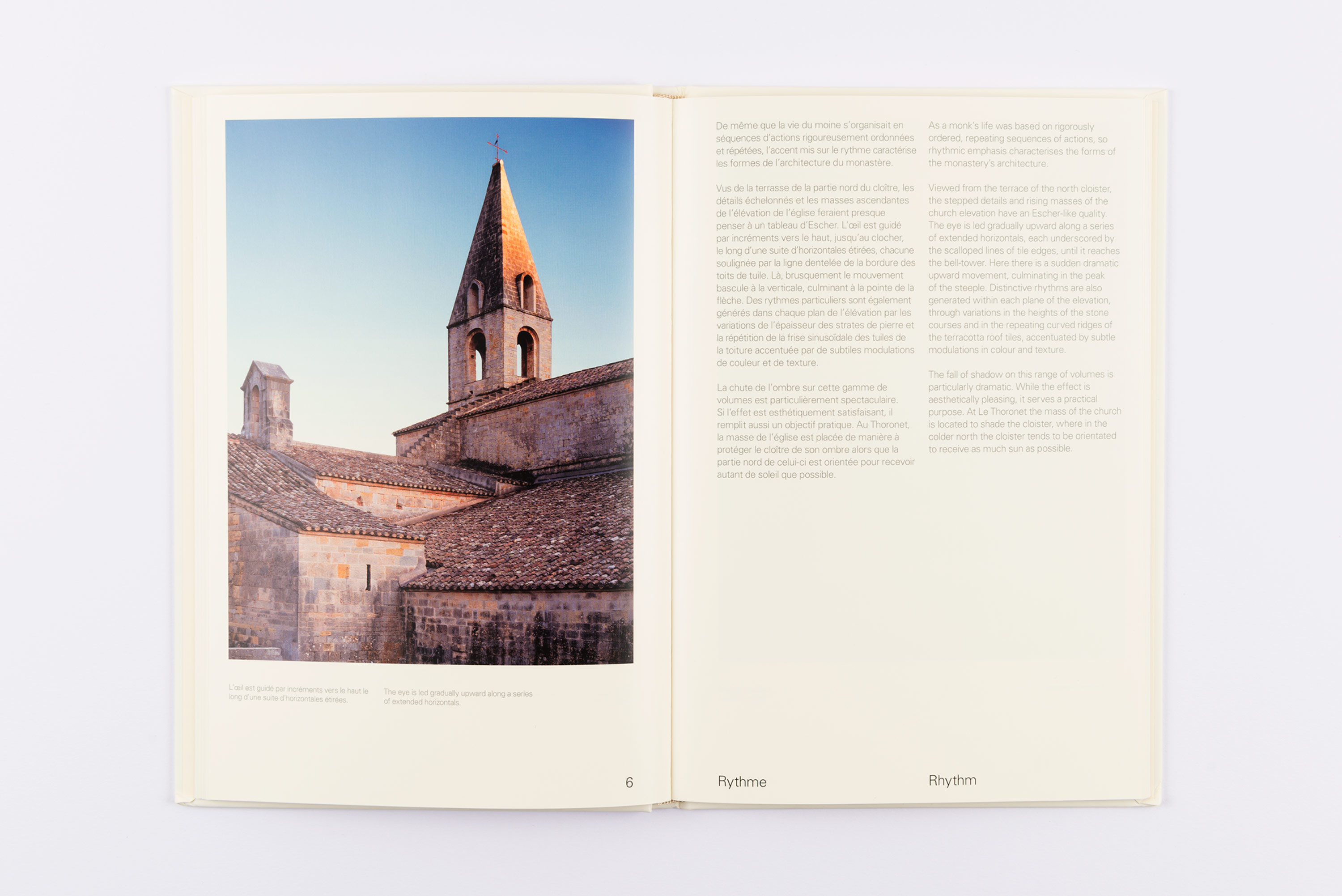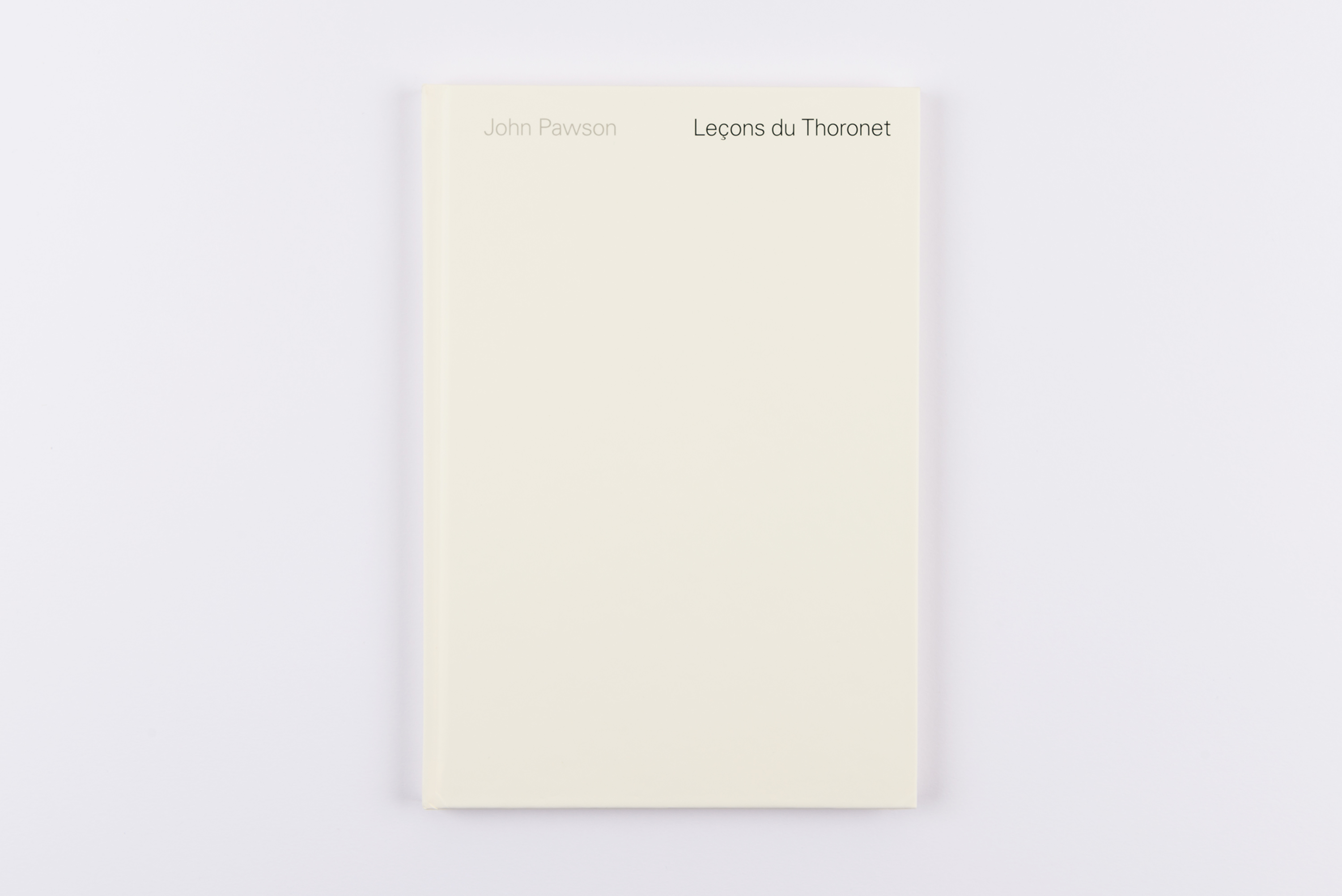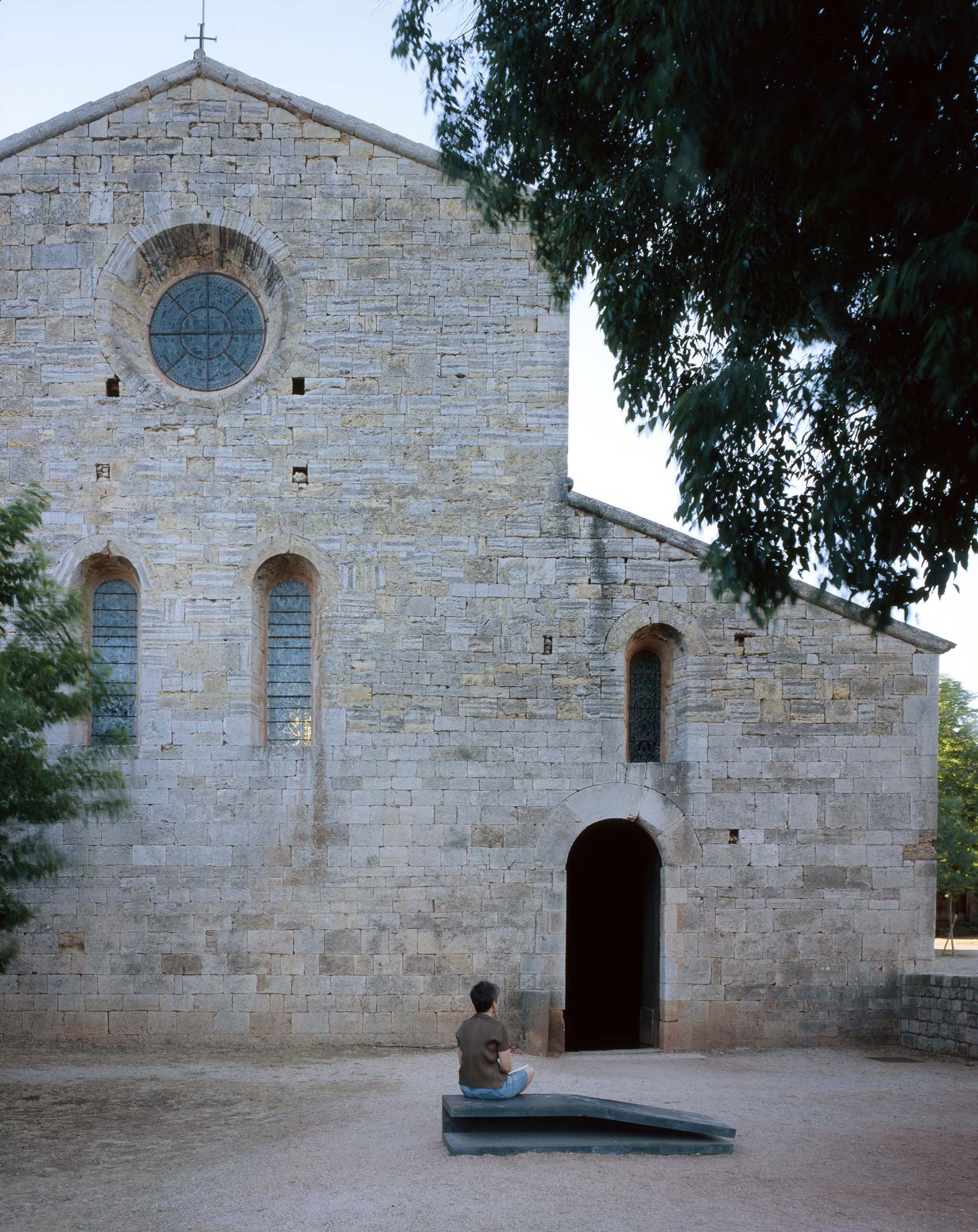 Leçons du Thoronet
Drawing on Le Corbusier's description
of the twelfth century Cistercian Abbey
of Le Thoronet as a building where every
detail 'represents a principle of creative
architecture', this exhibition isolated
fourteen viewpoints, each selected to
illustrate a particular 'principle', ranging
from notions of context, landscape,
circulation and order to the use of light,
mass, junction, surface, repetition, rhythm,
geometry, vista, scale and proportion.

As a physical entity Leçons du Thoronet
comprised simply a book and fourteen
benches. Visitors followed a route
around the site, pausing at each of the
benches to contemplate a particular view.
The accompanying catalogue interwove
these viewpoints with a second set of
images drawn from John Pawson's own
archive, tracing the thematic continuities
linking Le Thoronet's exemplary
expressions of mass and light with the
ongoing quest for simplicity in architecture.
Project Team
Mark Treharne

Photography
Hisao Suzuki

Catalogue Publisher
Images En Manoeuvres Éditions

Author
Alison Morris

Design
Nicholas Barba

Photographic Essay
Hisao Suzuki

ISBN 2-84995-070-X

Book photography
Gilbert McCarragher