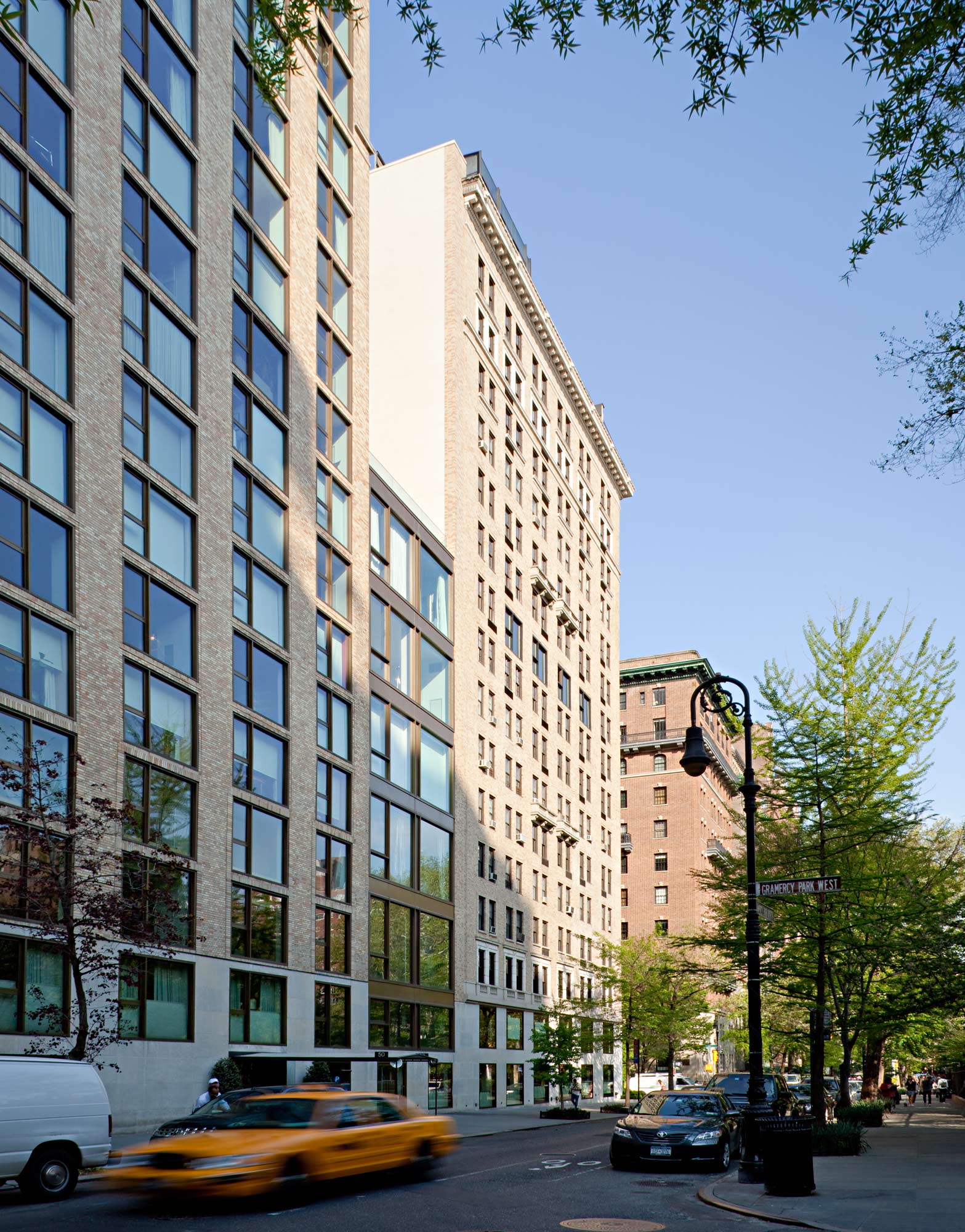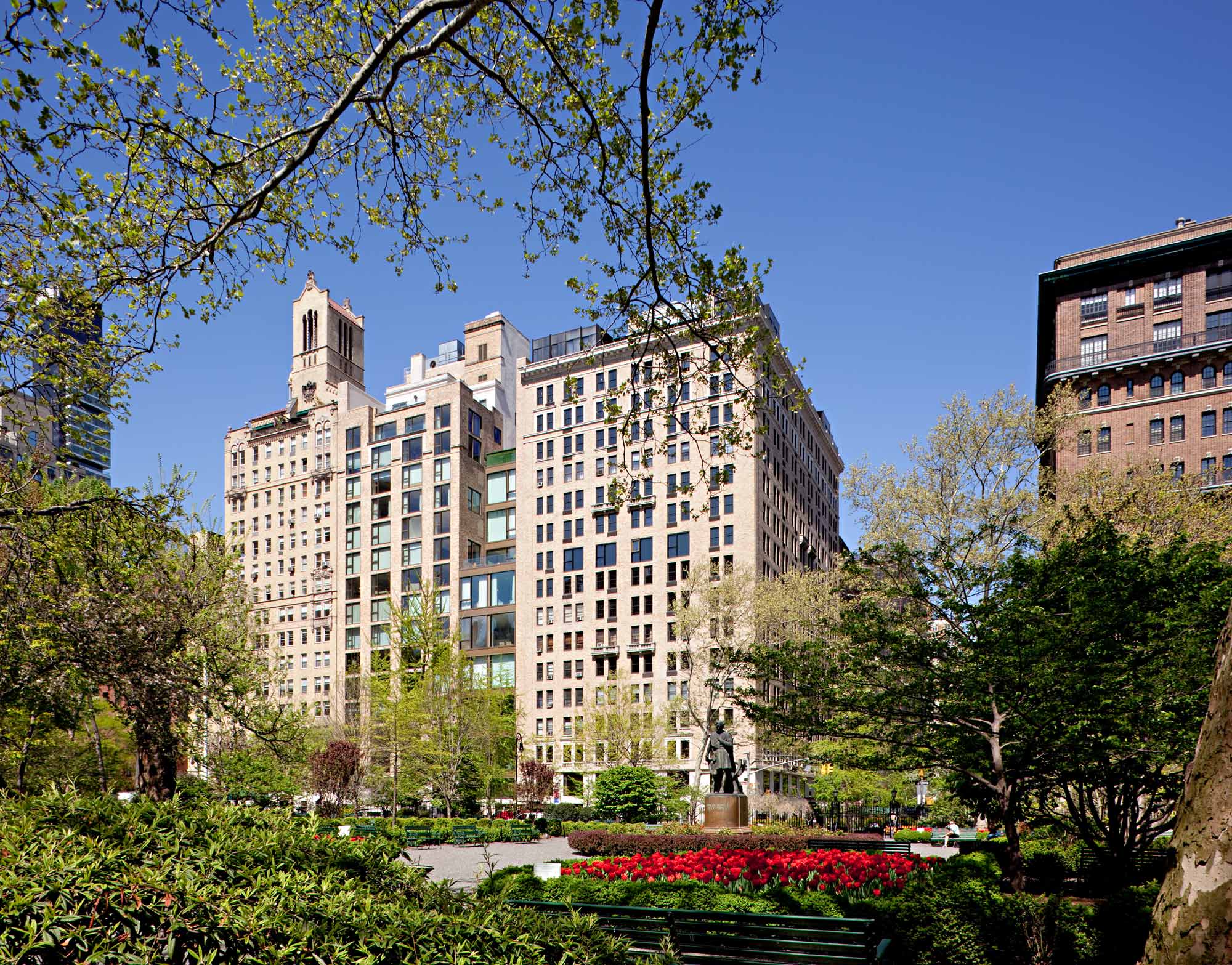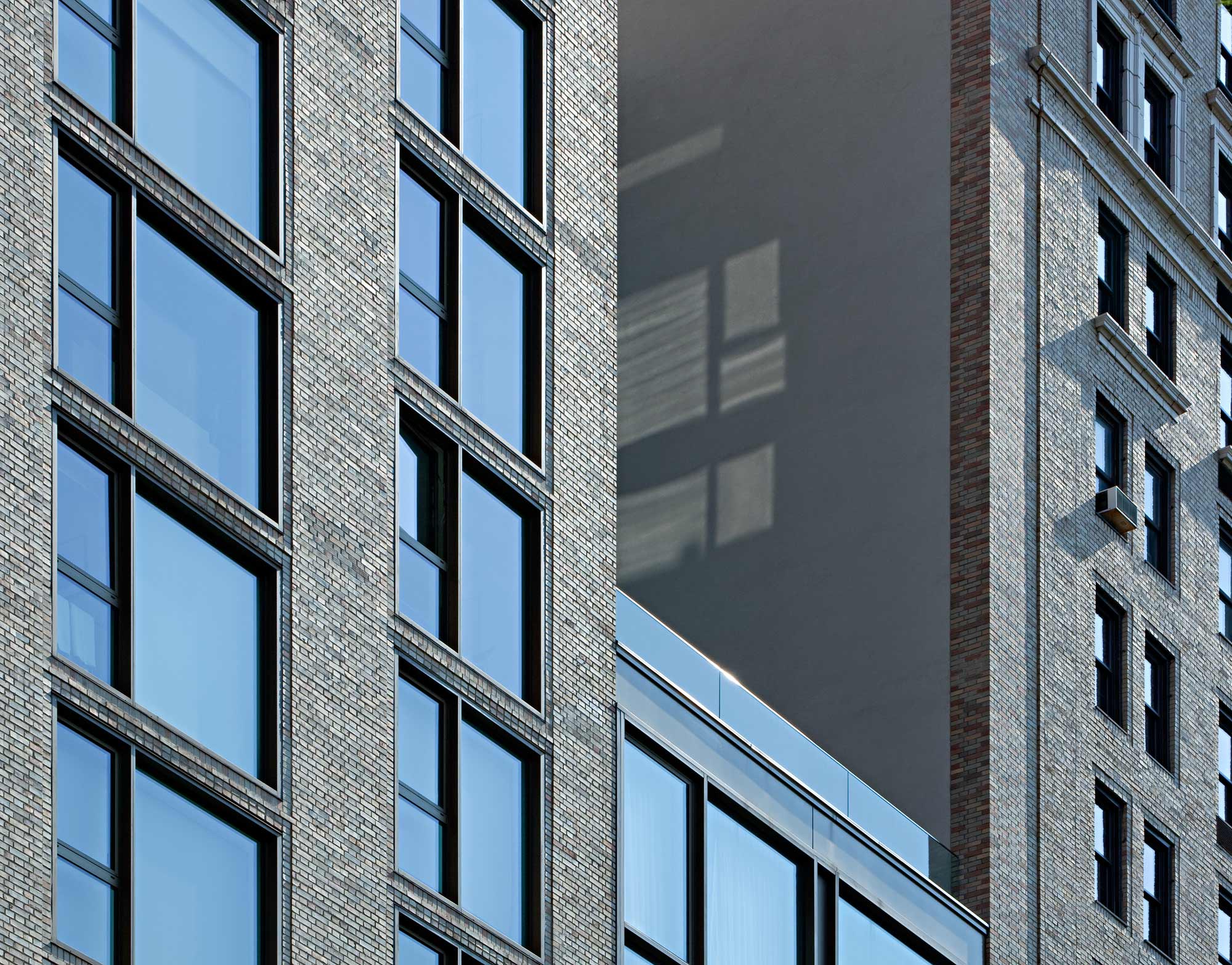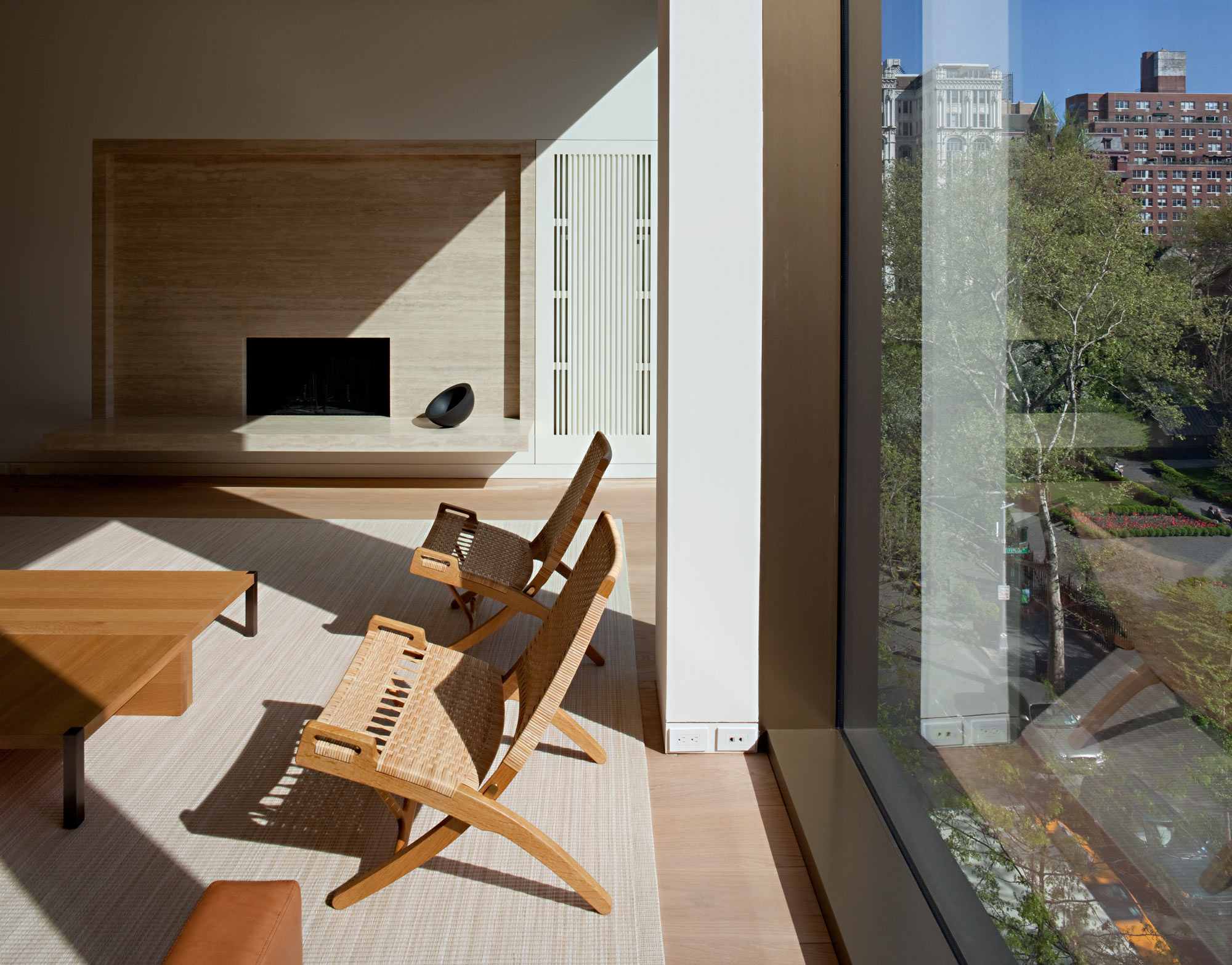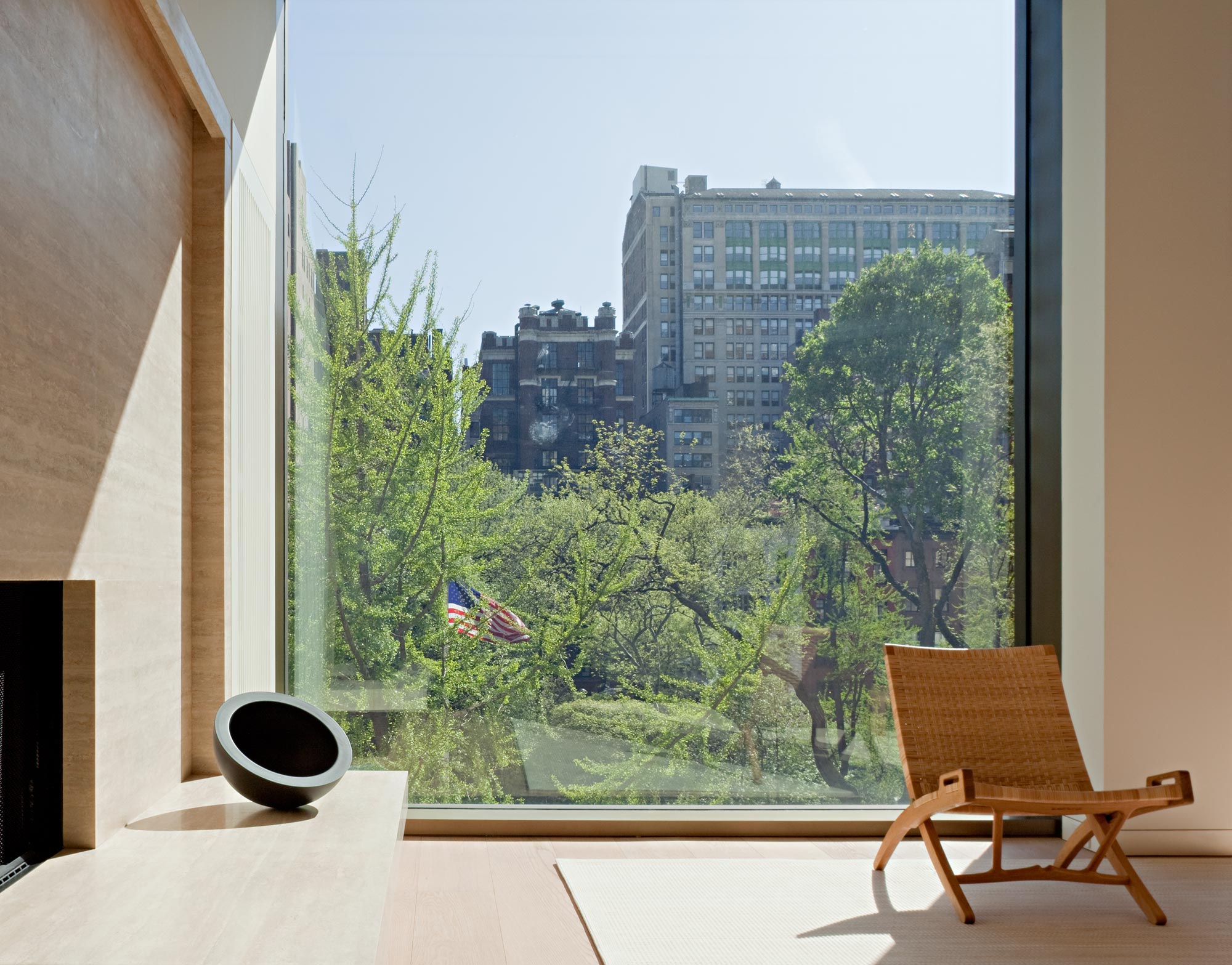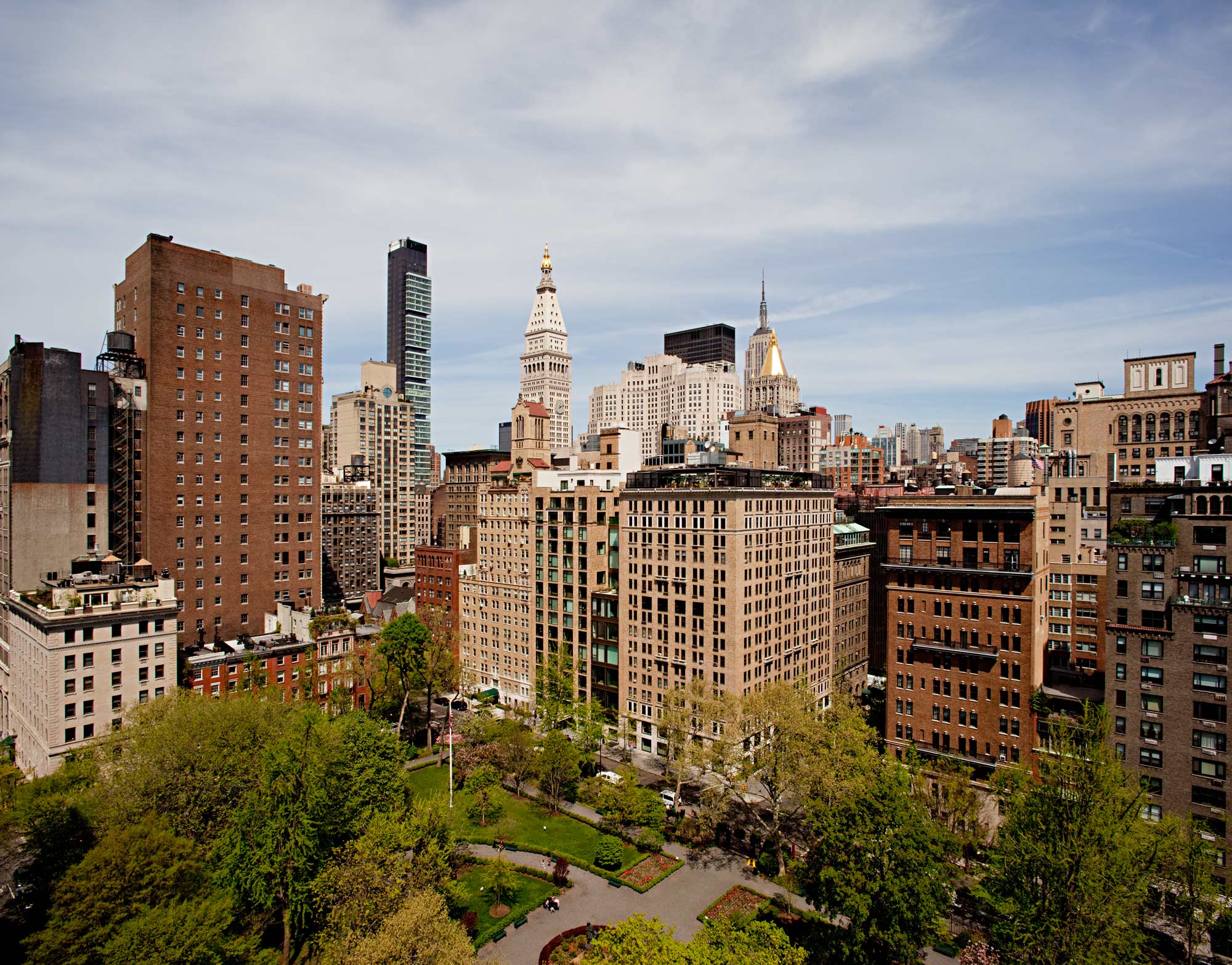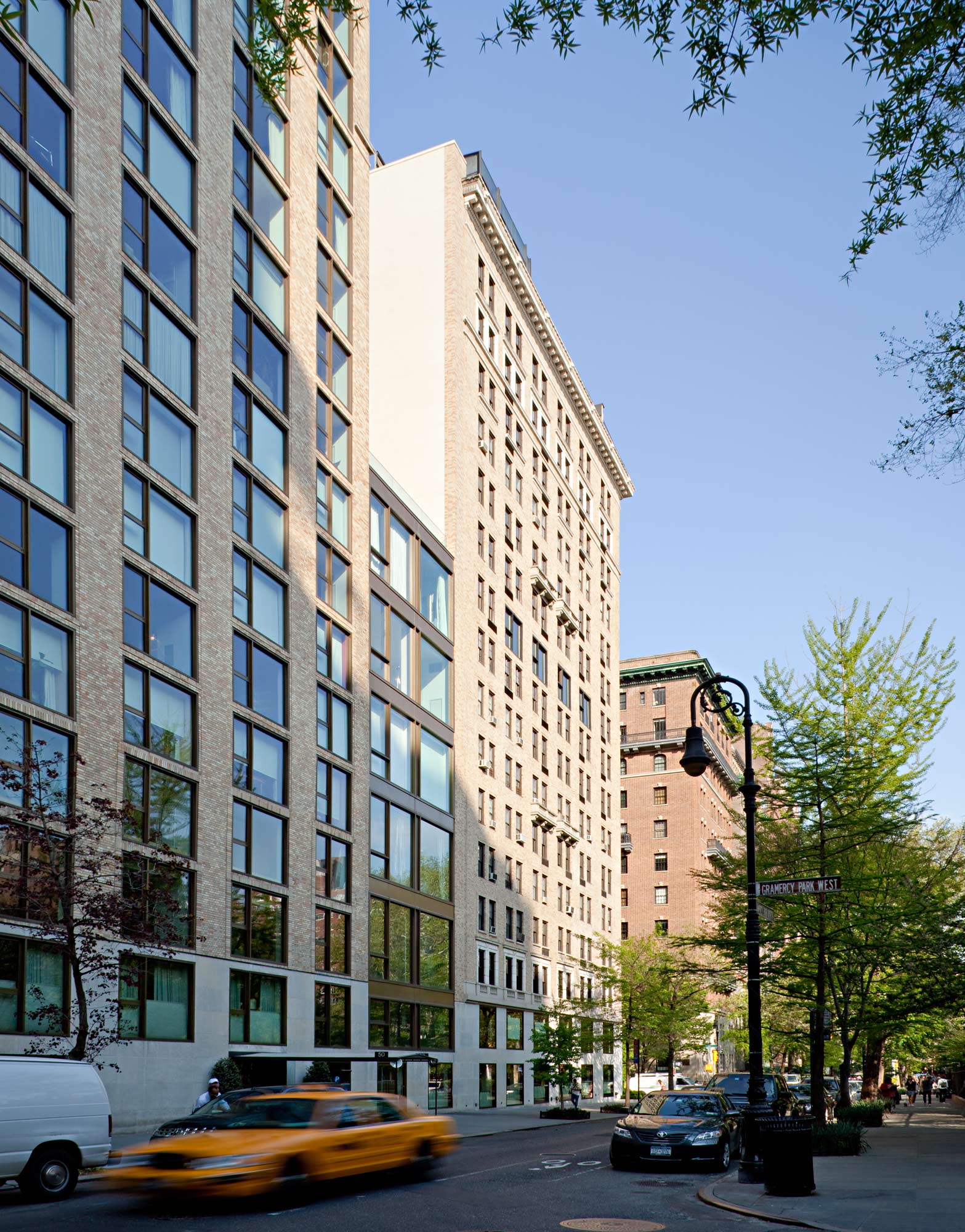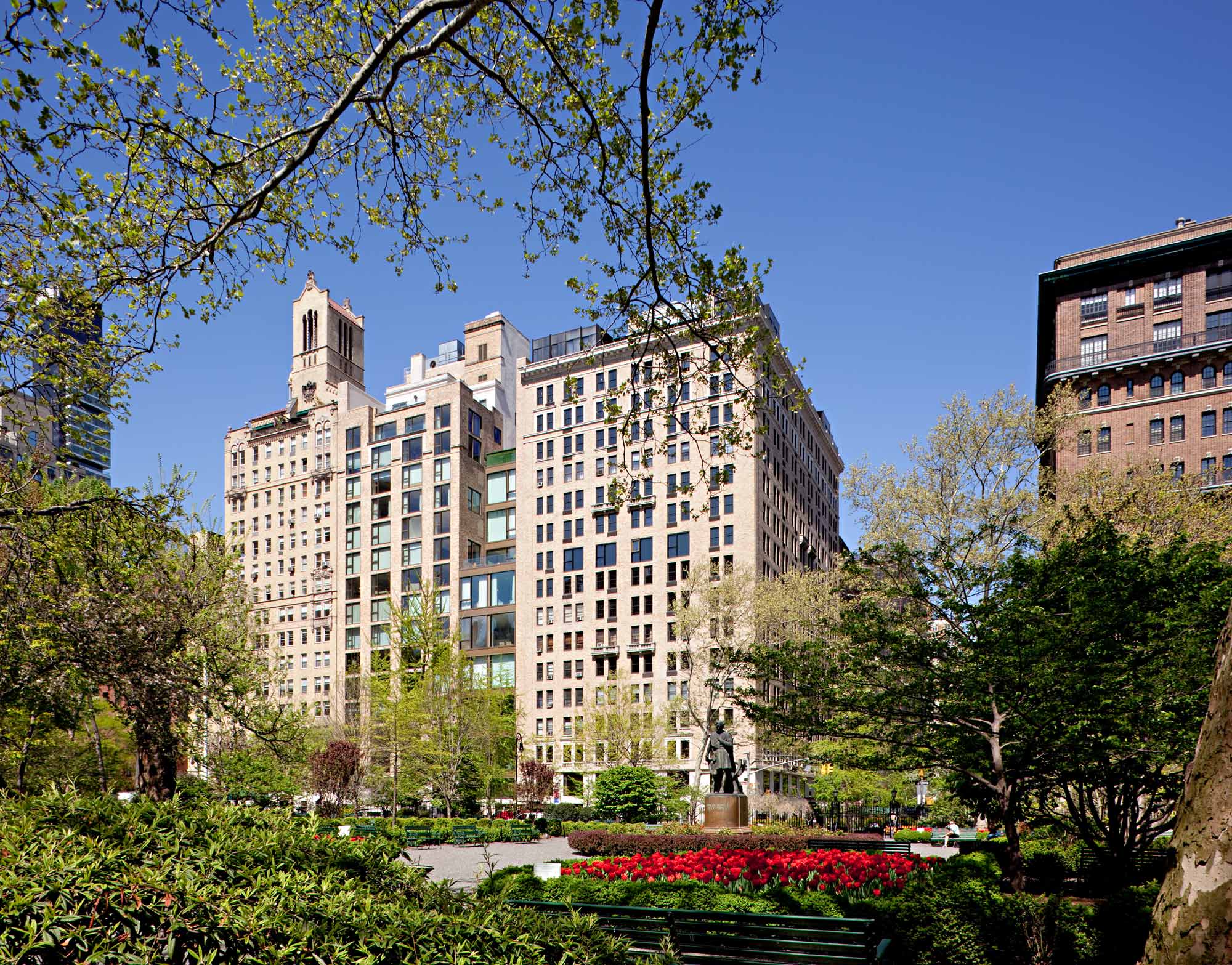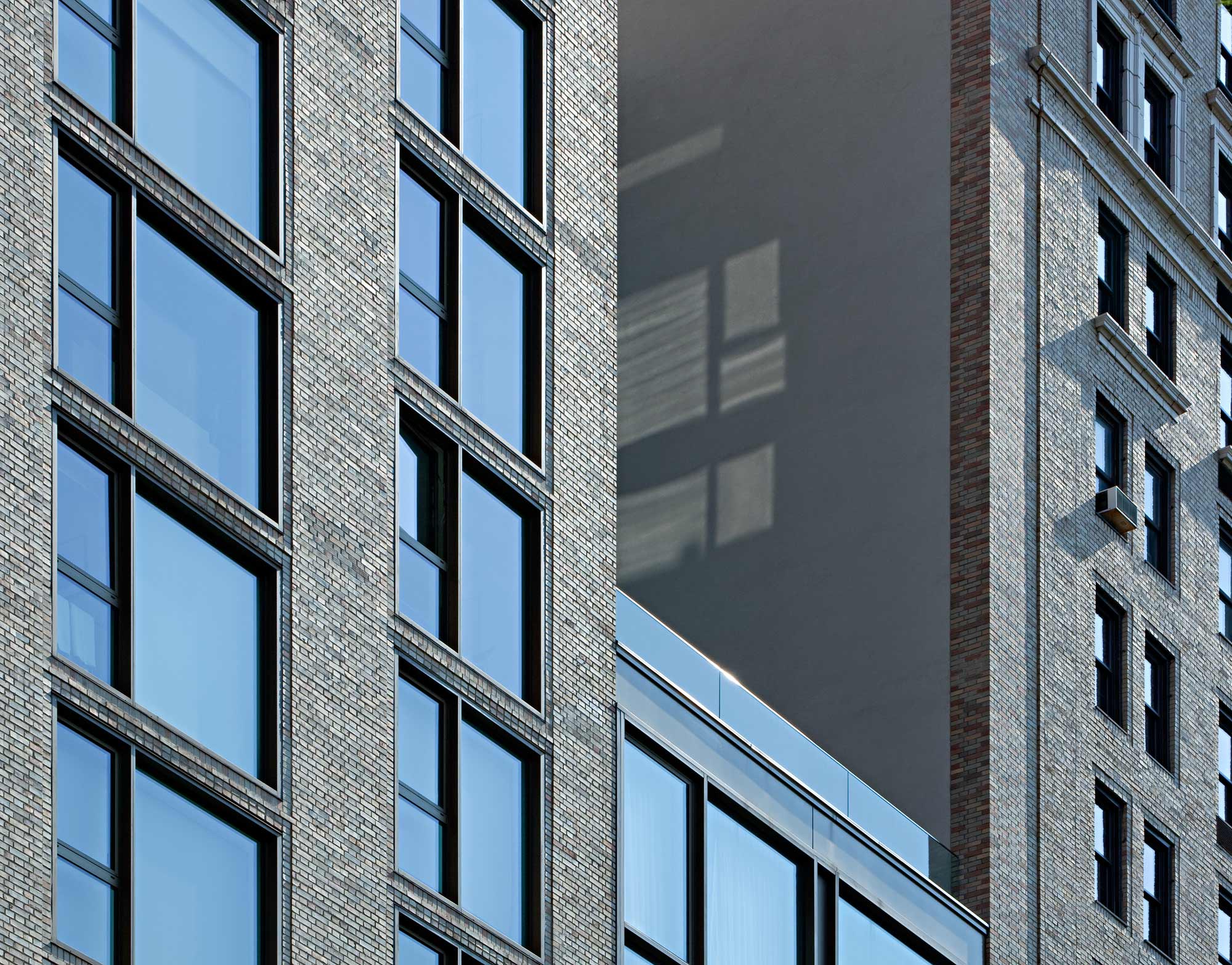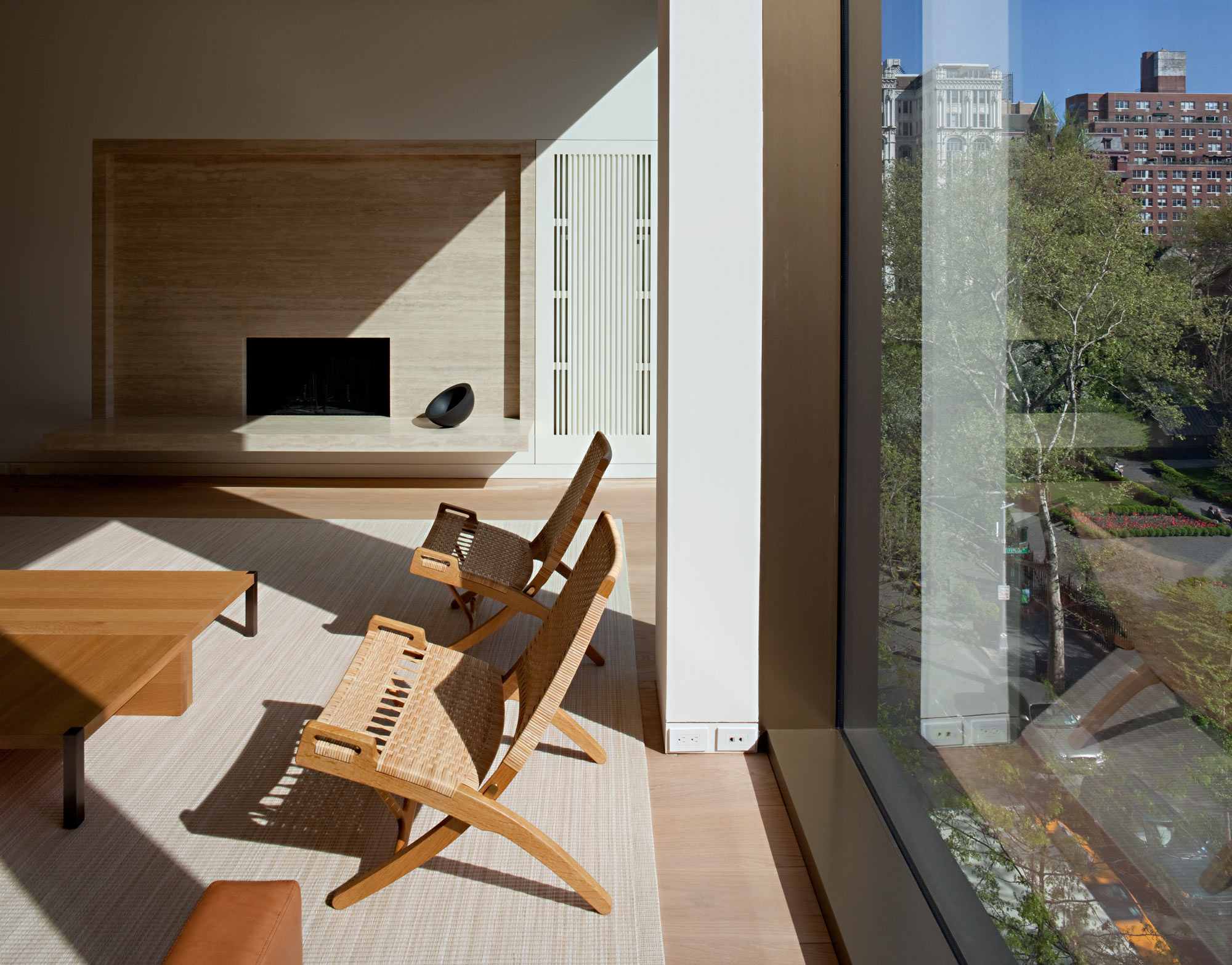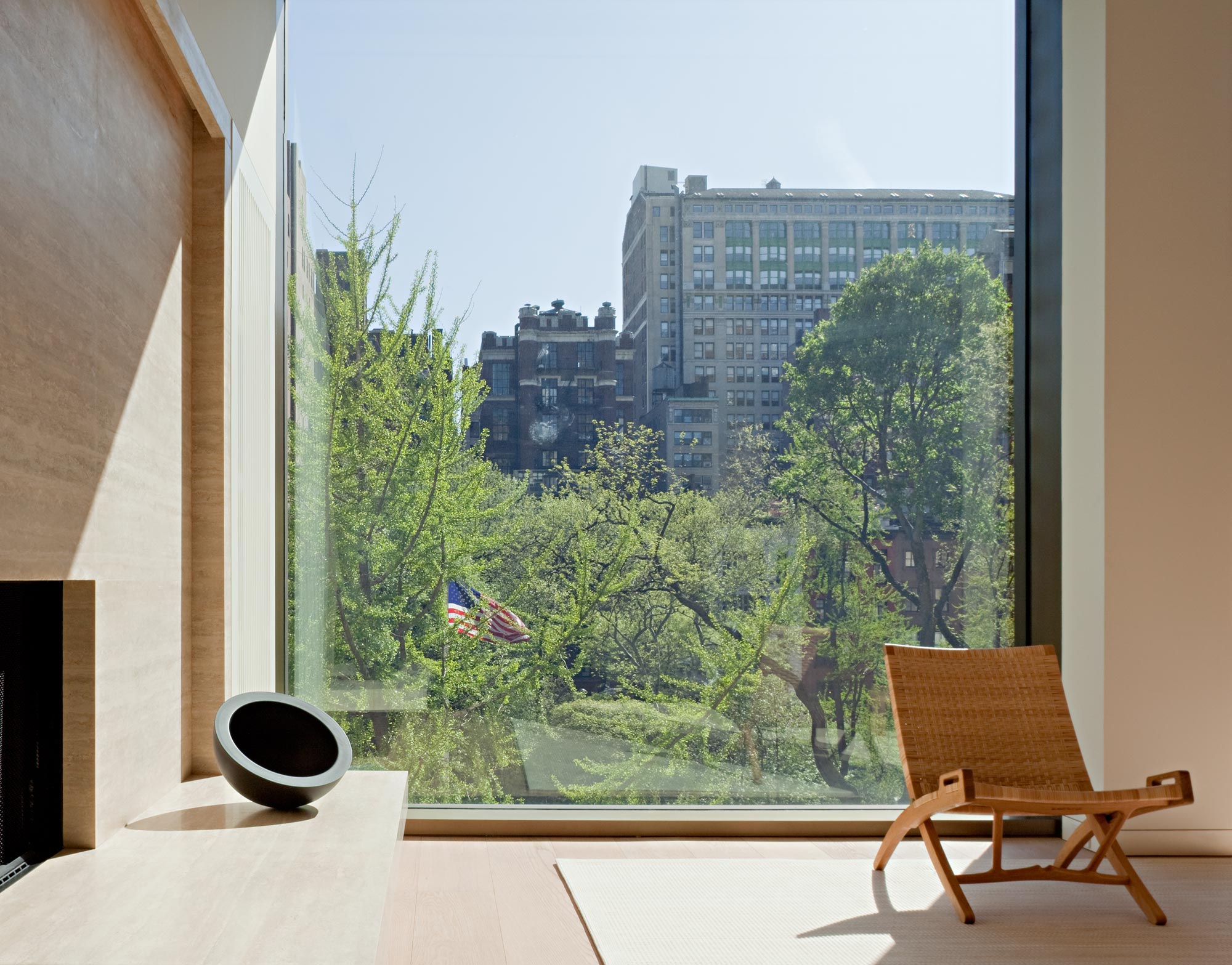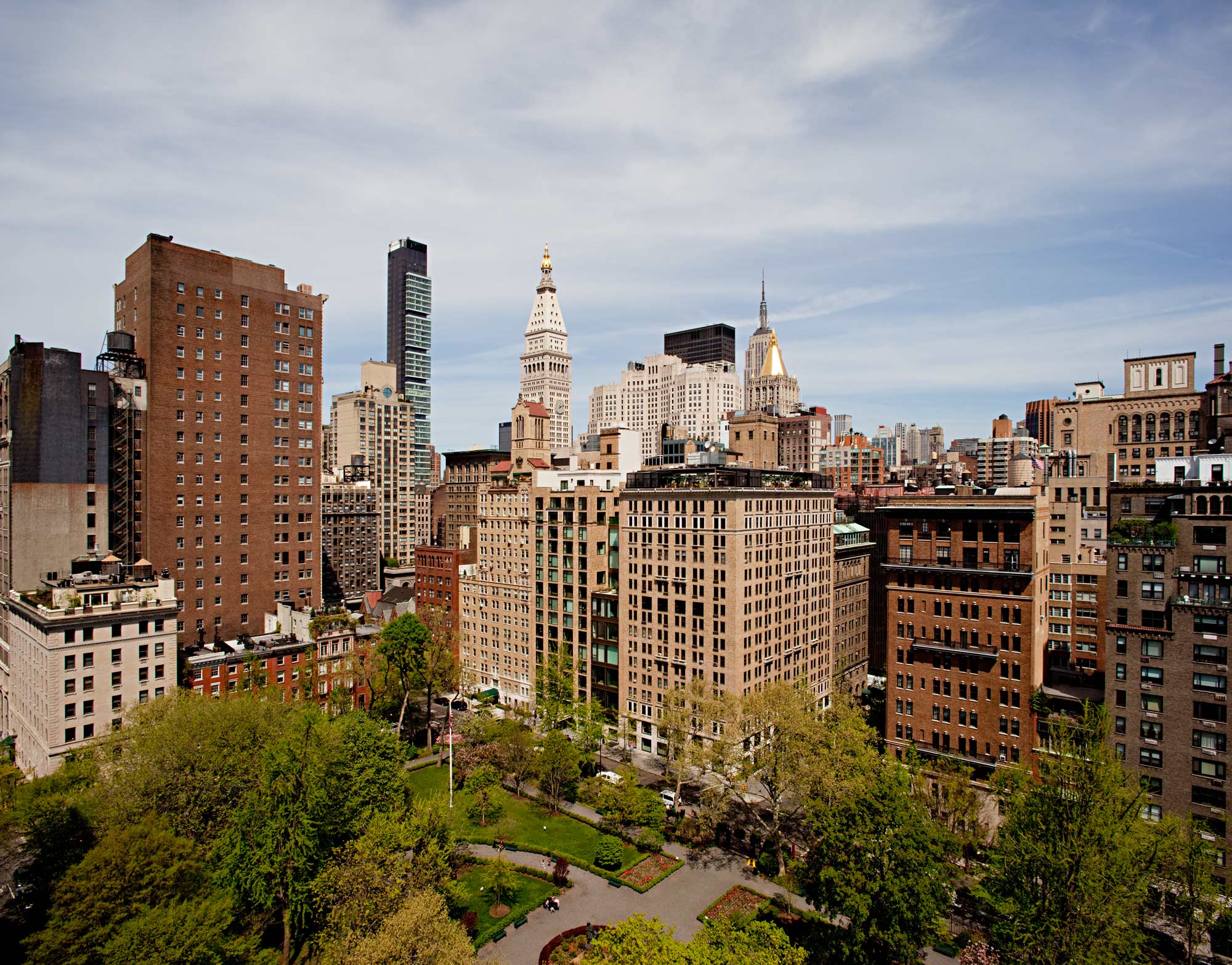 50 Gramercy Park
Located alongside Manhattan's only
surviving private park, 50 Gramercy Park
North incorporates the remodeled Gramercy
Park Annex — completed in 1930 by
Thompson & Churchill as a complementary
extension to the neighbouring Gramercy
Park Hotel — and a slice of entirely new
architecture, slipped into the space that
lies between the two existing structures.
The design simplifies Thompson &
Churchill's original elevations, revealing an
underlying formal refinement and allowing
the verticals of brickwork to read as
contemporary versions of the classical
pilaster — monumental in scale but free
from any form of ornament. A specially
designed window condition articulates
the clarified grid. The new architecture
is a predominantly glass composition,
also articulated in bronze, whose more
loft-like proportions bring quiet strength to
the elevation.
Project Team
Mark Treharne, Vishwa Kaushal

Photography: Gilbert McCarragher